Wellbeing Service Coordinator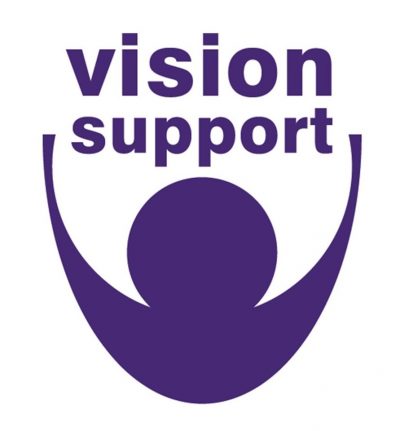 Closing date: Monday 28 August 2023
Location: Blended Home Working and Head Office (Chester)
Hours: 3 hours per week increasing to 5 hours per week, based on service demand as the service becomes more established.
Salary: £25 per hour
Contract: Permanent
Job Description
Vision Support is looking for a qualified Counsellor to become our Wellbeing Service Coordinator; joining our committed team to make a valued contribution towards our mission to enhance the quality of life and improve the wellbeing of people living with vision impairment.
This is an excellent opportunity to play an influential role in a respected charity, to apply your skills and experience to make a real difference, and to be part of a friendly and passionate group.
The successful applicant will work as part of a team at Vision Support. They will provide a high-quality counselling service to support individuals with a wide range of mental health issues and emotional problems, to develop the confidence and skills to move forward.  This will make a real difference to their wellbeing.
Other Responsibilities:
Always being mindful of Vision Support's policies and procedures.
Be aware of the responsibility for your personal health, safety and welfare, and that of others who may be always affected by your actions or inactions.
Use your specialist knowledge and counselling skills to deliver a consistent high-quality range of supportive interventions, based on individuals' needs, promoting wellbeing and recovery to help clients develop the necessary life skills and overcome barriers, regaining their self-confidence and independence.
Be able to develop links between Vision Support and universities within the local area as the individual qualified to Masters level in Counselling, or equivalent qualification.
Be willing to travel across operational areas may be needed occasionally.
Overall Aims of Post:
As Wellbeing Service Coordinator, you will be responsible for the Wellbeing Service on behalf of Vision Support. You will develop links between universities and oversee student work placements, including group supervisions where you will analyse the key themes, and report these to the wider organisation in order to help Vision Support proactively work to reduce the impact of sight loss which can affect the wellbeing of people living with a vision impairment.
Key Responsibilities:
Engage with people seeking better mental health and wellbeing and establish trusting and collaborative relationships.
Maintain accurate and up to date records of activity and outcomes in line with service requirements and compliance with confidentiality.
Liaise with the designated line manager (North Wales Operations Manager) and Safeguarding Lead (CEO) on a regular basis.
Participate in your personal support and your regular supervision as appropriate.
Provide regular anonymised audit information such as numbers, age range and types of problems.
Review progress with each individual using the Core 10 self-assessment tool.
Continually review and evaluate the service alongside the North Wales Operations Manager
Work with the current MSc in Counselling Student Counsellors on placement to organise at least 2 group supervision sessions per placement cycle.
Arrange and deliver relevant updates for staff.
Cooperate with Vision Support on all issues to do with Health, Safety & Wellbeing.
Organise and fund your own regular clinical supervision with an appropriately qualified and experienced professional.
Take responsibility for your personal professional development, keeping up to date with research and developments which may lead to improvements in the counselling service provided.
Provide an invoice with an anonymised hourly breakdown of work on behalf of Vision Support monthly, to generate a BACS payment in arrears.
Work with the North Wales Operations Manager to develop and maintain a strategy based on the organisation's priorities and Risk Register.
Manage and oversee the recruitment of student Counsellors.
Manage and oversee training requirements for student Counsellors
General/Additional Information
The post holder is expected to follow the Organisation's Equal Opportunities Policy.
It is not possible to cover all the potential responsibilities in the job description therefore there is an expectation that the post holder will cover tasks not specifically covered within their job description therefore flexibility is required.
Vision Support is committed to training and development. Awareness training (including listening skills, attitudes to visual impairment, causes of visual impairment, suitable equipment and sighted guiding techniques) will be given. Ongoing training, formal and informal will be part of the role.
Applicants are advised that contact with guide dogs may be necessary within the workplace.
Person Specification
The successful candidate should be able to clearly demonstrate the following key skills, knowledge and behaviours necessary for the role:
Education/Qualifications/Membership of Professional Bodies:
Essential
Educated to Masters level in Counselling or Psychotherapy, or equivalent professional qualification.
Member of The British Association for Counselling and Psychotherapy (BACP).
Knowledge / Experience
Essential
Minimum of 12 months post-qualification experience working as a counsellor.
An understanding of the developmental, emotional, social needs of people over the age of 18 from diverse ethnic, cultural, social and economic backgrounds.
Knowledge of local and regional mental health services and support, including what services are available in Vision Support, locally and nationally.
Demonstrable experience of supporting vulnerable adults in a professional capacity.
 Skills and Abilities:
Essential
Excellent written and verbal communication skills, preferably in English and Welsh.
Ability to work on own initiative and manage the competing demands of a varied workload.
Good interpersonal skills and the ability to work collaboratively within a team, and with a range of clients.
Excellent IT skills utilising Microsoft 365 applications and experience of CRM systems.
Good problem-solving skills.
Well-developed aptitude for self-awareness and demonstrable self-reflective practice, enabling the candidate to work calmly under pressure.
Non-judgemental, congruent and respectful approach.
Strong awareness of own emotions and responsible for own self-care.
Desirable
Strong empathy and understanding of the needs of people with a vision impairment and the impact of sight loss.
Other:
Essential
To promote equality and diversity amongst our clients and all those we work with.
To ensure all clients' needs are understood and all services that are provided meet individuals' needs, including in relation to the protected characteristics and those with additional support needs.
To always treat everyone with dignity and respect.
Join our mailing list
If you would like to receive regular news and updates about our work, then you can sign up to our mailing list.