Service Manager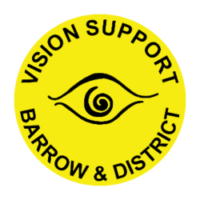 Closing date: Wednesday 20 April 2022
Location: Barrow-in-Furness
Hours: 37.5 hours per week
Salary: £35,000 per annum
Contract: Permanent
Interview date: Wednesday 27 April 2022
Vision Support Barrow & District is located in the centre of Barrow-in-Furness but supports visually impaired people throughout the Southwest part of Cumbria.  The Vision Support Centre (VSC) provides a drop-in centre where a variety of services are provided.  The Vision Support Team also works in the area to provide essential support to those who are experiencing sight loss.  Information and advice can be gained from trained staff who are able to demonstrate a variety of daily living aids, lights, magnifiers and other specialist equipment.  The team also provides benefits advice and offers a wide range of social activities.
We currently have an exciting opportunity for a senior leader to join our team as the Service Manager.  This role will provide overall management of the Vision Support Centre (VSC) including, but not limited to, staff, finances, fundraising and building maintenance.  We aim to reach out to more visually impaired people to offer our support services while maintaining the excellent service we already offer our existing Clients.  Alongside this, the successful candidate, will work closely with the Registered Manager at Ostley House, our residential care home, to jointly work towards delivering the charities strategy.
For further information and details of how to apply, see the job description (opens Word).
Join our mailing list
If you would like to receive regular news and updates about our work, then you can sign up to our mailing list.