Events and Resources Co-ordinator, Look UK
Administration

tags

Events

tags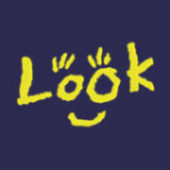 Closing date: Wednesday 01 September 2021
Location: UK (national – home working)
Hours: Full time
Salary: £21,000 – 24,000 per year depending on experience
Interview date: 1 October 2021
LOOK UK is a small but mighty charity, supporting visually impaired young people to thrive. We offer structured peer support for our young people and their parent / carers, through our mentoring project, support groups and events programme. We believe that nobody should have to cope alone. By creating community and connection amongst visually impaired young people and their families, we aim to boost confidence and increase access to social, employment and education opportunities.
Our mentoring project and support groups connect VI people to VI people, for guidance and support.
An exciting opportunity has arisen within LOOK UK for an Events and Resources Coordinator to support our mentoring programme.
For more details and how to apply please email Look UK or download the Events and resources Job Description below (opens a word document)
Join our mailing list
If you would like to receive regular news and updates about our work, then you can sign up to our mailing list.