Conference Workshops 2022
Conference Workshops 2022
This year's programme has been developed in response to themes, challenges and opportunities identified by Visionary members and partners throughout the year.  With support from the Visionary network have been able to create a varied programme of workshops, speakers and facilitated discussions.  Over the two days we will be welcoming a range of speakers from a range of third sector and health care organisations to share their experiences and learning.
New for 2022!  
As part of this year's programme we are delighted to introduce a range of two hour workshops on Thursday 29 September.  These workshops will create the opportunity for strategic exploration of opportunities, challenges and themes impacting on the future of the sight loss sector.
Wednesday 28 September 2022 – Workshop Session 1 
Start well, Grow Well, Live Well and Age Well
During this interactive session, Professor Nick Harding will draw on his experience of being an NHS commissioner, GP and involvement in the first wave ICS in the area.  Professor Harding will explore the importance of cohesive relationships between outcomes, relationships and data whilst creating systems with enable people to "Start well, Grow Well, Live Well and Age Well".  During the session he aims to explore how behavioural change can create relationships with different sectors to commission services which realise the outcomes.
Thank you to Specsavers for sponsoring Nick's workshop.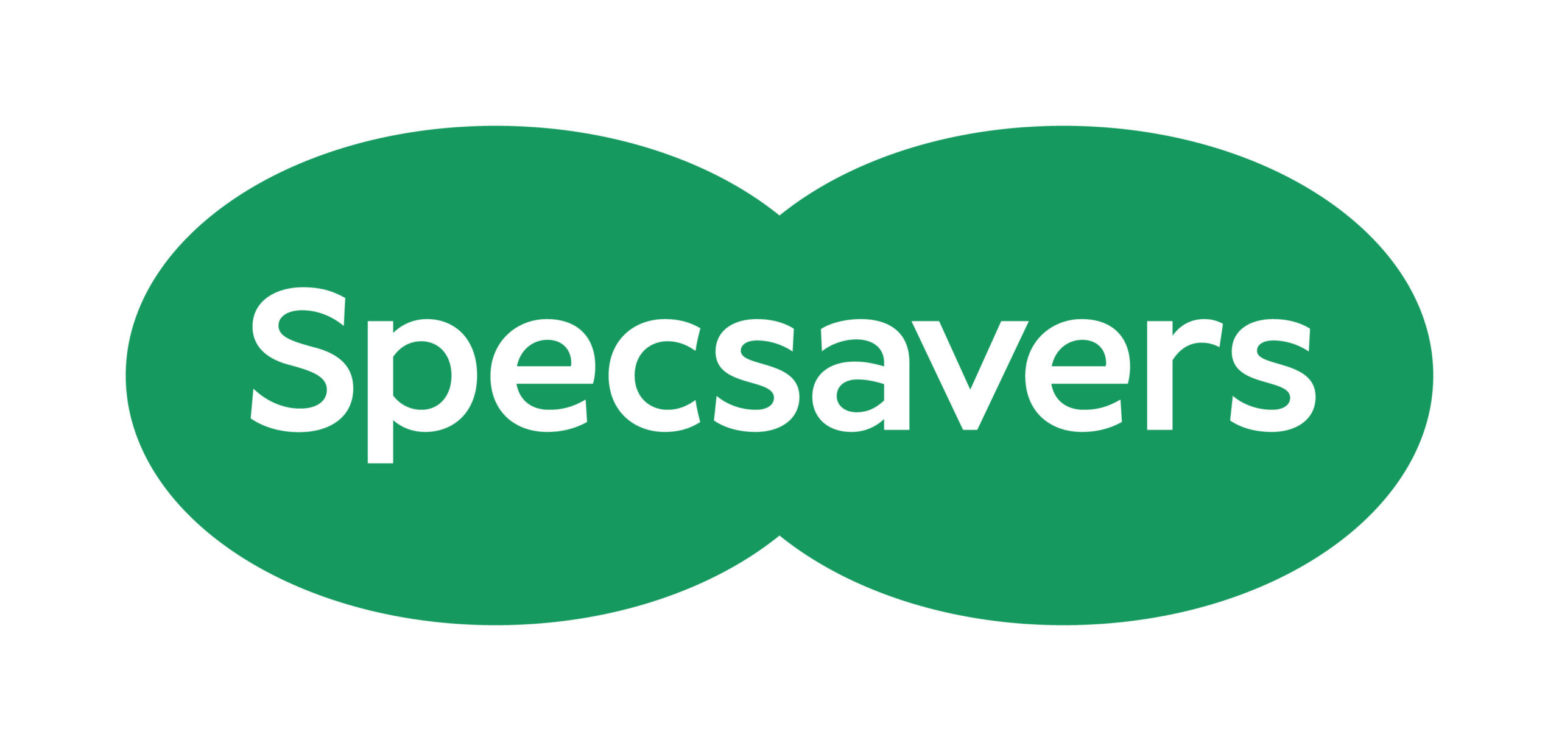 Flexing for the future: Blended service delivery and innovative partnerships
After the last 2 years, one thing we can all be certain of is to expect the unexpected! Harnessing the success of online service delivery during the pandemic and now reintroducing face to face services, Moorvision have created a blended service delivery model that can be quickly and easily adapted to work in any of these situations, securing future delivery regardless of what comes next.  This workshop will explore the benefits and challenges of a blended approach to service delivery, detail how Moorvision have successfully shared the costs and positive outcomes with other organisations and explain how they have created innovative networks and maximised support from external organisations to benefit blind and partially sighted people and their families.
"I also deserve good eye health care"
This workshop will look at the revised adult with learning disabilities eye health pathway, developed by LOCSU, in conjunction with See Ability.
This will be an interactive workshop to help delegates understand better the eye health needs and the eye health inequity for people with learning disabilities.
The delegates will develop a further understanding of what an eye health pathway for people with learning disabilities would look like.
A case study will be shared from design to implementation of a pathway in a local area, helping delegates understand how eye health matters for this cohort of people and the benefits of commissioning a pathway.
How Inclusive is Your Recruitment Process?
Jane from Even Break Recruitment will join us to deliver this workshop, which will focus on inclusive recruitment.  You want to attract and recruit diverse talent, including disabled people – because you know how much better your organisation will be. But could your recruitment process be inadvertently excluding or putting off some candidates? This session will explore each stage in the recruitment process, identifying what potential barriers might exist and explore ways to reduce or eliminate them. You'll leave with some practical ideas to implement immediately, and some thoughts about long-term improvements to work towards.
Wednesday 28 September 2022: Workshop Session 2
TPT's Get Set Progress Programme – scaling up in '22.
The session will provide background on how our internship programme for blind and partially sighted job seekers has built on learning from TPT internships since 2015. Nearly all our interns are now successful in finding work within six months of completing the scheme.
The latest phase of the programme scaled up in spring '22 to work with five Visionary members hosting an intern and re-launch as the Get Set Progress programme with a combined intake of 10 new interns.
The session will discuss the detailed preparation required for hosting an intern and the employability support provided by our Works For Me programme. Attendees will hear from the experience of the interns themselves and our Visionary Partner host organisations.
Thursday 29 September 2022:  Workshop Session 3
Addressing domestic violence in the visually impaired community
The Vision Foundation and SafeLives present findings and recommendations from their first-time research on the prevalence of domestic violence amongst blind and partially sighted people in the UK. The workshop seeks to explore tangible solutions to some of the key challenges identified in the study.
Thinking Big Picture
The pandemic has highlighted amongst many things, the need for us to be prepared, to be agile and to be willing to step outside status quo. We operate in diverse communities, therefore need to be able to meet the needs of these diverse communities, using an intersectionality lens to understand the people we serve. This workshop will help us begin to understand the complexity of factors that impact the lives of our beneficiaries.
Working in constantly changing political, social, and funding environments puts a strain on our resources despite which we still must provide a quality service. In this workshop, facilitated by Penelope D'Souza, we will explore techniques to broaden our thinking to recognise the assets we already possess and how to build what we need with what we have. Therefore, making the system work for us, not us work for the system. Strategic planning needn't be abstract, we will explore how to embed our vision in our business plan.
We are delighted that Penelope will also facilitate a follow-up workshop, online.  This will take place 3 months after the conference and provide an opportunity for attendees to check progress, gain feedback from peers and guidance from Penelope.
We are very grateful for the support of RNIB, to enable us to welcome Penelope D'Souza to this year's event.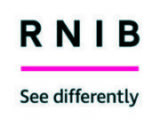 Great Fundraising in the Sight Loss Sector
Mark O'Donnell, from Philanthropy and Fundraising Europe, will be hosting an interactive workshop focused on fundraising in the sight loss sector.  Delegates will be given the opportunity to explore and exchange thoughts on their organisational context, challenges and opportunities.  Themes to be included in the session will include Great Fundraising Research – Thinking Big, The DNA of a great fundraising organisation, leadership within a great fundraising organisation, what the needs of donors are along with the importance of branding and communications for fundraising.
Focus on Charity Governance
This interactive workshop will explore the fundamentals of charity governance, including:
what it means to be a charity
the legal structures available to charities
understanding your constitution
trustee duties
how to achieve good governance
The workshop will be interactive and include time for discussion and questions.
Dementia and Sight Loss
This workshop provides delegates with an introduction to dementia, and the impact that it has on the people living with it. By the end of the workshop, delegates will have learned about the various impacts that a visual impairment or sight loss might have on someone living with dementia. Delegates will also be asked to consider what positive changes they can make within their own professional environments, and will be encouraged to share these ideas with the group.
Emotional and Psychological Impact of Sight Loss 
With thanks to Sight Scotland, we are delighted to be welcoming Victoria Skinner to the Visionary Annual Conference 2022 to co-facilitate this workshop.  Victoria has been experiencing progressive sight loss over the past 28 years. During this time she has learnt the importance of supporting the psychological and emotional impact of sight loss.  Victoria will challenge our thinking and help us explore whether we are truly meeting the needs of blind and partially sighted people through a focus on practical and physical solutions.  Victoria talks very emotionally and honestly about her own journey and how changes in her usable vision have impacted on her mental health.  Victoria will share her story, which is emotional at times and then lead a discussion on what organisations can do to support the psychological impact of sight loss.  Victoria will be joined by Sarah French, CEO of Vision and Hearing Support to facilitate a strategic, focused and action based two hour workshop.
We are very grateful to Sight Scotland (link opens Sight Scotland's website) for sponsoring this workshop at the conference.
Join our mailing list
If you would like to receive regular news and updates about our work, then you can sign up to our mailing list.