Voluntary Classifier for Visually Impaired Athletes
Sight Classification

tags

Volunteer

tags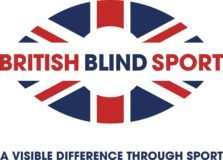 Closing date: Friday 18 March 2022
Location: Working from home/remote
Contract: Voluntary
An exciting opportunity has arisen to join British Blind Sport (BBS) as a Voluntary Classifier for Visually Impaired Athletes.
BBS is looking for a qualified optometrist or ophthalmologist with an interest or experience in sight classification to assist in the processing and provision of recreational sight classifications to our members, allowing them to compete and play sport at nationally recognised events and competitions.
Experience:
Qualified optometrist or ophthalmologist.
Ability to be able to communicate clearly with non-professionals to ascertain their understanding.
An understanding or interest in disability sport is not essential but is desirable.
This is a voluntary, unpaid role, but successful candidates can claim reasonable expenses if required, such as travel to attend meetings in person. Applicants are encouraged regardless of their geographical location.  We are looking for a pool of classifiers so please get in touch at any time if you feel your expertise and time could make a difference.
We ask that applicants send a CV and a covering letter outlining relevant experience and suitability for the position by emailing Alaina MacGregor.
For more information, please visit the British Blind Sport website.
Join our mailing list
If you would like to receive regular news and updates about our work, then you can sign up to our mailing list.