Trainee Orientation and Mobility Specialist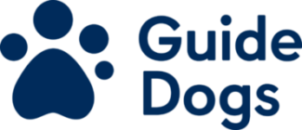 Closing date: Thursday 31 March 2022
Location: Manchester
Hours: 35 hours per week
Salary: £22,000 - £26,000 per annum
As a Trainee Orientation and Mobility Specialist you will contribute, as a full-time member of staff, to the services delivered by the Atherton  Team, Greater Manchester whilst successfully completing all elements of the 2-year Apprenticeship Training programme in Rehabilitation Work (Visual Impairment).
The content of the apprenticeship will be covered through a mix of on the job, and off the job training.
On the job training will be provided by Guide Dogs as part of the job role of Trainee Orientation and Mobility Specialist. Off the job training will be covered by the Training Providers course, delivered either by Birmingham City University (BCU) or Vision Rehabilitation Training Ltd (VRT) key details of which are below.
Birmingham City University Course key dates
Application deadline date (if successful, applications must be made to BCU by this date): May 2022
BCU Assessment dates: May 2022 at BCU
Course dates: BCU Starting in September 2022, 2-year course.
Successful applicants will be required to apply to, and be accepted by, Birmingham City University for the Rehabilitation Work (Visual Impairment) – FdSc course. The applications need to be submitted after a job offer has been made and accepted, and before to increase chance of gaining a place on the course. Places on the University course are limited for the September 2022 start date, and offers will be made on a first come, first served basis. Positions are not held back for Guide Dogs employees.
More information on the course can be found on the Birmingham City University website.
Please go to the Guide Dogs website for details on how to apply, the recruitment pack and information on the Apprenticeship and University course.
Join our mailing list
If you would like to receive regular news and updates about our work, then you can sign up to our mailing list.