Student Support Service Manager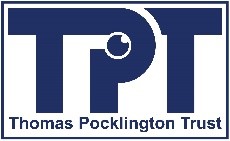 Closing date: Monday 02 May 2022
Location: Home based
Hours: Full time
Salary: £34,500 – £44,500 pa
Contract: Permanent
Thomas Pocklington Trust are looking for a qualified experienced manager to lead a small, dedicated service team. You will need substantial previous experience of managing a team in an advice setting. Have experience of setting objectives, delivering on KPI's, as well as managing staff on a day-to-day basis.
Knowledge of the barriers faced by blind and partially sighted young people in education and an understanding of secondary, higher and further education is desirable.
This role is responsible for day-to-day management of the Student Support offer for blind and partially sighted students aged 11+ in mainstream secondary, further or higher education.
The service includes:
Information, advice and advocacy support, provided via our telephone and email service
The production of resources on TPT's Student Support webpages
Thomas Pocklington Trust's 'The Future's In Sight' offer, which provides talks and events for students transitioning between education settings
Thomas Pocklington Trust is a national charity dedicated to delivering positive change for blind and partially sighted people.
Read more about the role and application details on the Thomas Pocklington Trust website
Join our mailing list
If you would like to receive regular news and updates about our work, then you can sign up to our mailing list.