Sight Loss Hub Manager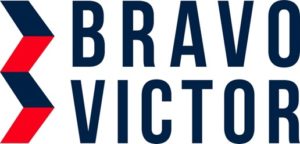 Closing date: Tuesday 11 October 2022
Location: Flexible/Home/Remote, based and must have the right to work in the United Kingdom
Hours: 35 hours per week
Salary: Up to £42,000 per annum depending on qualifications and experience
Contract: Fixed term for 24 months initially
BRAVO VICTOR, a research organisation registered with the Charity Commission, was born out of Blind Veterans UK, a charity with a long history of serving and supporting veterans. Our hope is for a future where the risks of sight loss and disability are reduced, and those affected can live a full and independent life.
In 2017, Blind Veterans UK set up a Research and Innovation Department to explore research into the effects of sight loss. Work has included joint programmes with the University of Oxford, the Thomas Pocklington Trust, the United Kingdom Ministry of Defence, the United States Department of Defense, the National Health Service (NHS) England and the UK Sight Loss Sector Partnership.
The Sight Loss Sector Partnership has awarded BRAVO VICTOR a grant to establish and operate a new and exciting web-based development, the Sight Loss Sector Hub, and we are looking for a full time (initially 24-month full time) manager to lead this project and its subsequent operation. The Sight Loss Sector Hub, being adapted from and with permission by the Veterans & Families Research Hub.
The post-holder will deliver on the development, management and curation of the Sight Loss Sector Hub, supported by a part time research scientist and working with a commercial website building partner. The successful candidate will be required to work independently and work to demanding project deadlines. The post-holder will be supervised by the Chief Scientific Officer at BRAVO VICTOR, with guidance from an engaged Hub Steering Group from the Sight Loss Sector Partnership. You will work with a diverse and large group of external stakeholders and manage important relationships.
The ideal candidate will have proven experience of developing and implementing methods and systems for: acquiring, compiling, synthesising, extracting, and reporting information; designing infographic summaries and video illustrations; and performing gap analyses. They will also be proficient in stakeholder engagement/management, establishing performance metrics and reporting progress (4-5 years).
Additionally, they will have professional experience of managing hub platforms and research independently and to deadlines, including gathering, collecting, and securely managing data, using a range of analysis and cataloguing techniques and producing lay reports. They will be required to present work to potential users or stakeholders, using the most appropriate (easy to understand) way to communicate findings and implications.
The successful applicant may be subject to enhanced security checks; they must be able to meet security clearance requirements and have the right to work in the United Kingdom. The position is available with immediate effect. Benefits include free life assurance and a generous pension scheme.
Closing date for applications: 14:00, Tuesday 11 October 2022.
Join our mailing list
If you would like to receive regular news and updates about our work, then you can sign up to our mailing list.