Sight Loss Advisor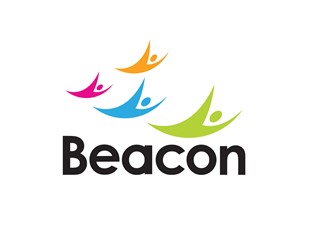 Closing date: Sunday 07 August 2022
Location: Based Sedgley and within the local community
Hours: 15 hours per week, two days per week, flexible working required
Salary: £20000 - £23000 per annum pro rata
Contract: Fixed Term until 31 July 2023
Interview date: Friday 12 August 2022
Beacon Vision is committed to making a visible difference for people with sight loss, we are therefore delighted to share this rare opportunity to join our Sight Loss Advice team.
Beacon have been supporting people living with sight loss since 1875. We help people with sight loss to live fuller, more independent lives. From building employment and life skills, increasing confidence , to reducing isolation and accessing the latest technology to transform lives. We help people in the Black Country and Staffordshire to live well with sight loss. With the number of people impacted by sight loss in the West Midlands set to raise to 350,000 by 2050, we need your support within our Engagement Team.
Do you want a job where no two days are the same, tasks are different and the people you work with are different each day? Are you interested in supporting people with sight loss to become more independent and confident in accessing information, support and services? The role of Sight Loss Advisor might be for you.
We have an exciting opportunity within the team for an enthusiastic, reliable, motivated and caring individual who is interested in supporting with low vision information, advice and guidance.
As a Sight Loss Advisor you will be the first line of support for those approaching Beacon for practical and emotional support. You will undertake initial assessments to ascertain the most appropriate support for people, be that with Beacon or with partner organisations. You will also provide initial information, advice, guidance and low vision product support. As a Sight Loss Advisor you will work with the team to empower people to build their independence and confidence and support people in overcoming the restrictions and barriers they experience due to their visual impairment by supporting them to access support, services and learn new skills.
The successful candidate will have personal or professional knowledge of sight loss and the impact on individuals, communities, families and employers as well as experience of providing information, advice and guidance. Every person we support, we do so with compassion, professionalism and empathy to help change people's lives.
The role requires someone who is able to connect with internal and external stakeholders to develop the service offer and someone that is I.T literate and flexible to their working approach. You will also be responsible for administration duties.
In return Beacon offers excellent benefits, including a generous holiday allowance, Simply Health Cash Plan and generous pension scheme.
Our Sight Loss Advisers also receive specialist training on topics related to living with sight loss, and many have personal experience of sight loss themselves.
Please note:  If you do not hear within three weeks of applying please assume you have been unsuccessful. If sufficient number of applicants are found for interview the advert for the role may be removed before the closing date. Applicants are encouraged to apply as soon as possible.
Join our mailing list
If you would like to receive regular news and updates about our work, then you can sign up to our mailing list.