Sight Loss Advisor Intern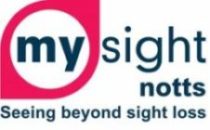 Closing date: Sunday 24 April 2022
Location: Nottingham City based, working across Nottinghamshire
Hours: 37.5 hours per week
Salary: Based on Living Wage Foundation rates
Contract: Fixed term, 9 months
Get Set Progress internship programme by Thomas Pocklington Trust in partnership with British Blind Sport, My Sight Nottinghamshire, MySight York, Oxfordshire Association for the Blind and Sight Support West of England.
The intern will have the opportunity to become a key part of our team. The work will be focused on advice for people with sight loss, specifically through our My Guide and Tech Befriender projects. The projects support people with a vision impairment to:
Access technological solutions
Support independence
Reduce isolation and re-engage with their communities
Increase confidence through one to one support and tech solutions
The successful applicant will have excellent organisational, teamworking and communications skills and a strong understanding of the needs of people with sight loss. The post involves travel around the city and county.
The role is part of the Get Set Progress internships programme for blind and partially sighted people to secure that first rung on the career ladder or who are returning to work following a career break. We are therefore only looking for blind and partially sighted applicants for this role*.
For further information and details of how to apply, go to the My Sight Notts website.
*This post has a Genuine Occupational Requirement that the successful applicant be a blind or partially sighted person in line with The Equality Act 2010.
Join our mailing list
If you would like to receive regular news and updates about our work, then you can sign up to our mailing list.