Rehabilitation Officer for the Visually Impaired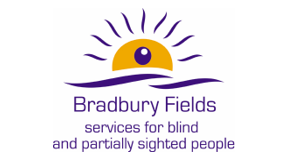 Closing date: Friday 30 June 2023
Location: Based at Bradbury Fields, The Bradbury Centre, Youens Way, Liverpool L14 2EP
Hours: 37 hours per week
Salary: £30,456.92 per annum
Interview date: Week commencing Monday 10 July 2023
To provide a rehabilitation service to individuals, families, carers, groups and communities within the framework of legislation and Bradbury Fields' policies and procedures.  The service may take the form of short-term or planned longer-term interaction, and will involve, where appropriate, liaison, consultation and joint working with other Bradbury Fields staff and/or other agencies.
To be responsible for assessing/reviewing the needs, capabilities and aspirations of service users, their families and carers, and carrying out statutory and agency responsibilities.
To carry out assessment of user needs, prepare programmes of rehabilitation in consultation with the service user, and others if appropriate, providing the following:-
Demonstrating aids for daily living; teaching independent living skills; teaching communications skills and/or refer on as appropriate; teaching indoor and outdoor mobility; carry out or refer on for low vision as appropriate; counsel in relation to loss of vision and/or refer on for counselling as appropriate.
To be aware of relevant Health and Safety regulations and implement policies as required.
To respect the confidential nature of the work.
to maintain an effective recording of tasks undertaken in accordance with the systems, policies and practices advocated and adopted by Bradbury Fields.
Any other duties as designated by management.
Liaise and network with a range of organisations and individuals.
Manage new projects as appropriate.
The job activities listed are not exhaustive and may be added to or amended consistent with the job purpose.
For further information about this vacancy and details of how to apply, please visit the Bradbury Fields Services for Blind and Partially Sighted People website: https://bradburyfields.org.uk/vacancy/
Join our mailing list
If you would like to receive regular news and updates about our work, then you can sign up to our mailing list.