Rehabilitation Officer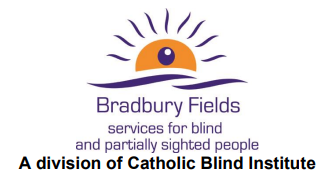 Closing date: Sunday 11 December 2022
Location: Liverpool and Huyton
Salary: £27,942 per annum
Interview date: Week commencing 19 December 2022
To provide a rehabilitation service to individuals, families, carers, groups and communities within the framework of legislation and Bradbury Fields policies and procedures.  The service may take the form of short-term or planned longer-term interaction, and will involve, where appropriate, liaison, consultation and joint working with other Bradbury Fields staff and/or other agencies.
It is essential to have a recognised professional qualification: Foundation Degree (FdSc) in Rehabilitation Work (Visual Impairment), Diploma (DipHE) in Rehabilitation Work (Visual Impairment), Mobility and Technical Officer or equivalent.
Please send a copy of your CV together with a statement outlining your suitability for the role in no more than 500 words to  nbarnett@bradburyfields.org.uk  
Join our mailing list
If you would like to receive regular news and updates about our work, then you can sign up to our mailing list.