Passenger Assistant Support Worker, Focus Birmingham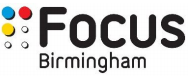 Closing date: Friday 15 October 2021
Location: Harborne, Birmingham
Hours: 25 or 30 hours per week
Salary: £9 per hour
Contract: Permanent / Fixed Term and Casual
Focus Birmingham have an exciting opportunity for a Passenger Assistant Support Worker to provide excellent day-to-day support that respects people's preferences and choices, and enables them to access and fully participate in the activities at Focus Birmingham's Day Service.
Who you will be working for
This job involves providing direct support to people with learning, physical, sensory and communication disabilities.
Where you will be working
You will be supporting people whilst on transport to or from the day service, then within the day service which will see you support within a number of activities including those within the community.
When you will work
The role has two shift patterns that include an early which typically starts at 7.00 and finishes at 13.00. Afternoon's starts at 12.30 and finish at the latest 17.30.
For further details and to apply online, visit the Focus Birmingham recruitment website.
Join our mailing list
If you would like to receive regular news and updates about our work, then you can sign up to our mailing list.