Partnerships Lead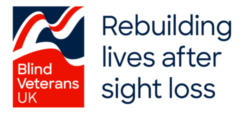 Closing date: Tuesday 09 May 2023
Location: United Kingdom
Hours: 35
Salary: £44,737 per annum
Contract: Permanent
Blind Veterans UK are delighted share a new opportunity to join their team:
About Us
We're Blind Veterans UK, a charity that helps vision-impaired ex-service people from every generation rebuild their lives regardless of how or when they lost their sight. Founded in 1915, by Sir Arthur Pearson, to help the many veterans losing their sight after the First World War, we have supported those blinded in subsequent wars and military engagements, including the Second World War, and more recently, the conflicts in the Faulklands, Iraq and Afghanistan.
We're one transformational team that believes every vision-impaired veteran should be able to lead the life they choose.
We are currently seeking a Partnerships Lead to join our team on a permanent, full-time basis.
The Benefits
– Salary of £44,737 per annum
– Generous annual leave with the option to buy additional days
– Pension scheme with generous employer contributions
– Healthcare cash plan
– Access to legal services and mental health support
– Employee assistance programme
– Paid professional subscriptions and discounts
– Home working allowance
– Professional and personal development
– Enhanced pay
If you have experience of developing and running partnerships arrangements and a track record of working effectively with people at all levels of an organisation, this is an unmissable opportunity to join one of the oldest charities in the UK.
This is an engaging, varied and fast-paced role, and we need your skills and expertise to improve our support, grow our workforce and enable us to continue to rebuild countless lives after sight loss.
Dedicated to ensuring our employees are engaged, happy and healthy, we reward our staff with an excellent range of benefits that includes flexible working, a range of wellbeing initiatives and enhanced pay options!
The Role
As our Partnerships Lead, you will manage our Strategic Partnership Forum and lead the development of our operational partnerships.
Supporting operational transitions, you'll identify and engage with key partners, putting agreements in place and building productive relationships with local, national and UK wide organisations to improve support to our members.
Developing our staff and volunteers' skills, you'll deliver guidance and training to enable them to support the development of key partnerships and promote mutually beneficial work.
Your role will also involve:
– Working with senior managers, local teams and other internal stakeholders
– Leading on the development of resources
– Developing a due diligence process
– Leading work across the organisation to measure the impact of partnerships
– Delivering high quality written and verbal communications
About You
To be considered as our Partnerships Lead, you will need:
– Experience of developing and running partnership arrangements to benefit service users in commercial or not for profit organisations
– Experience of working effectively with people at all levels of an organisation
– An understanding of partnership models and systems
– The ability to shape and influence decision making
– To be highly organised
– Excellent communication, team-working and interpersonal skills
– IT proficiency
The closing date for this role is the 9th May 2023.
Other organisations may call this role Head of Partnerships, Key Partnerships Lead, Strategic Lead, Stakeholder Engagement Lead, or Project Lead.
To find out more and apply please visit the Blind Veterans website (opens a new window)
Join our mailing list
If you would like to receive regular news and updates about our work, then you can sign up to our mailing list.