Operations Manager – Cheshire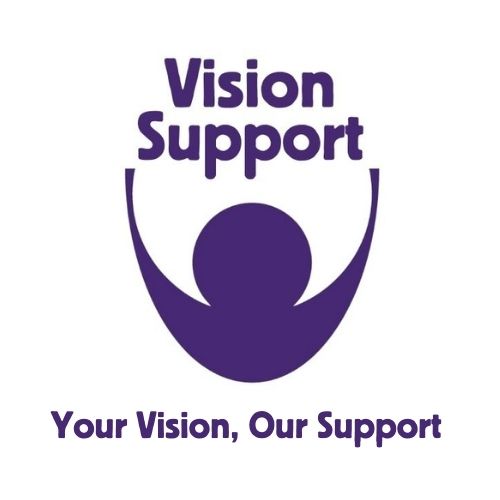 Closing date: Friday 27 October 2023
Location: Cheshire based with travel across the region as required
Hours: 37.5 hours per week
Salary: £33,568 per year
Contract: Permanent
Responsible to: CEO
Staff Responsibilities: 6 Home Visitors, 1 Community Engagement Coordinator
Job Description
This is an essential role to support our mission to provide services for people with a vision impairment that aim to increase independence, wellbeing and reduce social isolation across North East Wales and Cheshire.
The Operations Manager for Cheshire is a dynamic and exciting role, providing management support to the Home Visiting team and the Community Engagement Coordinator for Cheshire.
Overall Aims of Post:
To work as part of the senior management team.
To develop services, community links and funding streams for the charity across Cheshire.
To increase awareness of Vision Support, across Cheshire with both professionals and people with Sight loss
To increase the number of referrals into Vision Support across Cheshire.
The operational management of the Cheshire based services and Home Visiting across North Wales and Cheshire West.
Developing networks and opportunities for partnership working in line with the priorities of the organisation.
Key Responsibilities:
Provide overall management support to the Home Visiting service and Community Engagement Coordinator, to include monitoring and submitting KPIs.
Support the Community Engagement Coordinator to establish community services across Cheshire, including a programme of activities and peer group support, both online and face to face.
Establish and maintain contacts across Social Services, Health and Third Sector organisations to facilitate partnership working and develop smooth referral pathways.
Develop partnership working with other 3rd sector organisations and strengthen networks to increase opportunities for people with Vision Impairments across Cheshire
Work with the Community Engagement Coordinator to establish and maintain strong community links across Cheshire, ensuring engagement with a range of individuals and forums.
Ensure statistics and monitoring reports are compiled and submitted to funders as required.
Develop and deliver Vision Impairment Awareness training alongside colleagues from Vision Support to address inequalities for people with Vision Impairments.
To work with colleagues to develop a volunteer recruitment strategy and implement the plan in Cheshire.
Manage and mitigate the risks for the organisation's delivery in Cheshire.
To lead on safeguarding for the Cheshire Services and Home Visiting team.
Work as part of the senior staff team by:
Contributing to service planning processes
Completing monthly KPIs and quarterly Service Reports.
Contributing to budget planning and compliance.
Undertaking duty management, ensuring at least 2 senior staff are available at all times.
Representing Vision Support externally as agreed with the CEO.
Deputising for the CEO as appropriate and when requested.
Recruiting and training staff.
General/Additional Information:
The post holder is expected to follow the Organisation's Policies and Procedures.
It is not possible to cover all the potential responsibilities in the job description therefore there is an expectation that the post holder will cover tasks not specifically covered within their job description therefore flexibility is required.
Vision Support is committed to training and development. Awareness training (including listening skills, attitudes to visual impairment, causes of visual impairment, suitable equipment and sighted guiding techniques) will be given. Ongoing training, formal and informal will be part of the role.
Applicants are advised that contact with guide dogs may be necessary within the workplace.
This post is subject to an Enhanced DBS check and satisfactory references.
Join our mailing list
If you would like to receive regular news and updates about our work, then you can sign up to our mailing list.