My Sighted Guide Community Development Officer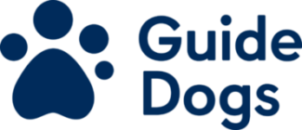 Closing date: Wednesday 05 January 2022
Location: North West
Hours: 35 hours per week
Salary: £28,988 per annum plus benefits
Contract: Permanent
Interview date: 17 or 19 January 2022
Role Description:
The My Sighted Guide Community Development Officer helps people with sight loss to live the life they choose by supporting the growth of the My Sighted Guide Service, expanding reach and flexibility through the community partner model and identifying opportunities to work in new ways. They deliver training to the friends and family of people with sight loss and to external partners, providing user friendly and appropriate services to communities. This role will involve travelling across the North West region.  This role is 9am to 5pm, Monday to Friday, 35 hours per week, with 26 days paid holiday (excluding bank holidays) a year.
Guide Dogs UK recognise that the world looks a little bit different since the pandemic. Therefore, they committed to enabling their staff to work where best suits the needs of the individual, their team and the organisation. For this role, there may be opportunities to work from home as well as the Atherton office. Guide Dogs UK want their staff to flourish and work in environments which maximises their potential and best serves their stakeholders.
Guide Dogs UK offer a generous pension scheme, life assurance and enhanced pay for parenting and sickness leave. In addition, they provide an Employee Assistance Programme, flexible benefits package and discounts and cashback scheme to care for our people.
Guide Dogs UK reserve the right to close adverts earlier than the closing date.
Diversity
Guide Dogs welcomes applications from all sections of the community and actively encourages diversity to maximise achievements, creativity and good practice. They positively welcome and seek to ensure they achieve diversity in their workforce and that all job applicants and employees receive equal and fair treatment, regardless of age, race, gender, religion, sexual orientation, disability or nationality. Guide Dogs encourage applications from people with disabilities as they are currently under-represented in the organisation and guarantee an invitation to interview for all applicants with disabilities who demonstrate, within their application form, sufficient evidence to meet the essential criteria for the job.
Safeguarding
Guide Dogs is committed to safeguarding and promoting the welfare of all children, young people and adults at risk of harm with whom we work. They expect all their employees and volunteers to fully share this commitment.
Candidate requirements
To be able to fulfil this role, the skills and experience we are looking for in a potential candidate include;
Essential
Proven experience of volunteer management, supervision, and development.
Experience of delivering training to groups and individuals in different formats.
Relevant and recent knowledge of safeguarding practices including safer recruitment.
Proven ability to build and maintain effective relationships with internal and external stakeholders.
Demonstrates understanding and ability to manage self in relation to others.
Desirable
Demonstrates an understanding of visual impairment issues and service requirements.
Demonstrates a knowledge of additional needs.
Knowledge of grants administration process within the charity sector
For the complete list of essential and desirable criteria necessary to be successful in this role please see the Person Specification within the Job Description.
For an informal conversation please contact Carlie Haigh on 07385 939644.
More details and information about applying are available via this link: The Guide Dogs for the Blind Association – My Sighted Guide Partnership Officer (talent-soft.com)
Join our mailing list
If you would like to receive regular news and updates about our work, then you can sign up to our mailing list.