Income Generation Trustee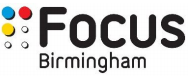 Closing date: Friday 31 December 2021
As one of the leading charities tackling visual impairment and disability in the Birmingham area we are currently seeking to appoint a Fundraising Trustee.
Focus Birmingham is a specialist charity providing expert advice, support and care to anyone in the Birmingham and wider area affected by sight loss and disability.  We are very proud of our history and 'making lives better' for people with visual impairment and complex needs in and around Birmingham.
You will be part of a team that is passionate and dedicated to achieving its core objectives to deliver quality services which are 'user led' as much as possible.
The organisation employs over 120 staff and provides a wide range of high quality, innovative services to support visually impaired and disabled people to increase their independence, exercise choice and have more confidence in their everyday lives.
This is an exciting opportunity for a new trustee to be appointed to the Board.  We look forward to hearing from all individuals who feel they have the relevant income generation knowledge and experience in the areas of grant applications and fundraising to help ensure our ongoing financial sustainability.
You will oversee the ongoing development of the charity's fundraising strategy and work with the board and management to recognise fundraising opportunities.
The successful applicant will advise the Board and the charity on best practice and regulatory and legal requirements when conducting fundraising activities.
It is an exciting time to join the charity as we are expanding and developing our services to allow us to reach more clients with new activities and initiatives planned for 2022 and beyond.
Please go to the Focus Birmingham website to review the candidate pack and for further information about the charity and the role.
We look forward to hearing from you with a CV and cover letter explaining why you would like to become part of our board and our amazing charity.
We are particularly keen to achieve a more diverse Board of Trustees and we welcome applications from all sections of the community.
Join our mailing list
If you would like to receive regular news and updates about our work, then you can sign up to our mailing list.