Fundraising & Communications Officer
Communication

tags

Fundraising

tags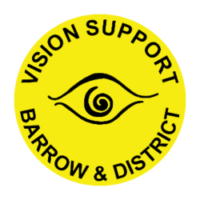 Closing date: Friday 29 July 2022
Location: Barrow-in-Furness
Hours: 21 hours per week
Salary: £12,012 per annum (actual for 21 hours)
Contract: Permanent following probationary period
Interview date: Wednesday 3 August 2022
Responsible to:             Service Manager
Primary purpose 
To increase the unrestricted income of the charity via various new methods of fundraising.
To raise the profile of the charity and increase the public's awareness of the services we offer visually impaired people in our area.
Main tasks 
Fundraising
Plan, agree and implement the fundraising plan across all areas of Vision Support Barrow & District activity, adhering to budgets and deadlines.
Design all marketing materials in line with the re-branding of the charity.
Build unrestricted income by developing income streams from individuals, corporate and major donors.
Research new funding opportunities to develop our income base.
Organise and run fundraising activities such as sponsored events, donation campaigns, supporting individual members of the public in their fundraising initiatives.
Develop new ideas to acquire funding, including online giving.
Increase supporter engagement.
Run systems needed to help fundraising work, including providing current information on our website and Facebook page.
Ensure that all work undertaken and records are kept are in line with data protection regulations.
Control budgets and work to targets.
Comply and adhere to the Fundraising Code of Practice and Data Protection Laws.
Develop opportunities for volunteers to support our fundraising.
Communications
Produce a communication plan.
Carry out the rebranding activities of the charity following the recent name change.
Manage Vision Support Barrow & Districts social media channels including Facebook, Twitter, LinkedIn and other relevant platforms.
Create dynamic written, graphic and video content.
Create content to promote audience interaction and increase event participation.
Work with staff to develop social media campaigns, including new ideas and concepts.
Analyse and report on audience information and demographics and success of campaigns.
Create and maintain a consistent content stream for audience interaction.
Cascade out any relevant information to radio, the press and TV.
General
Review emails and action/reply.
Carry out other associated duties, responsibilities and training as required.
Maintain harmonious working relationships with supporters, residents, volunteers, clients and colleagues.
Positively promote the work of the organisation through communications, publicity and fundraising.
Comply with all Regulatory and Organisational Policies and Procedure e.g.: Health and Safety; Confidentiality; GDPR etc.
Review this job description with the Service Manager as required as the role evolves.
Join our mailing list
If you would like to receive regular news and updates about our work, then you can sign up to our mailing list.