Finance Intern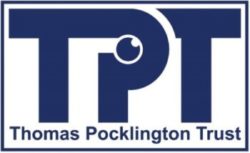 Closing date: Sunday 17 April 2022
Location: London
Hours: Part time, 2 to 3 days per week
Salary: Based on Living Wage Foundation rates, dependent on location
Contract: Fixed term, 9 months
Get Set Progress internship programme by Thomas Pocklington Trust in partnership with British Blind Sport, My Sight Nottinghamshire, MySight York, Oxfordshire Association for the Blind and Sight Support West of England.
We are looking for a Finance Intern to support Thomas Pocklington Trust's Finance Manager and Finance Officer and assist with administrative and financial tasks in the team and its partner charities. It is a great opportunity for someone with a strong interest in accountancy to gain valuable experience working within the charity sector. You would be involved in in the practical aspects of an administrative financial role and use accounting software, such as Approval Max, ExpensIn and Xero.
The successful applicant will have good standard of IT skills including MS Office – Outlook, Word, Excel, attention to detail and good communications and organisational skills.
The role is part of the Get Set Progress internship programme for blind and partially sighted people to secure that first rung on the career ladder or who are returning to work following a career break. We are therefore only looking for blind and partially sighted applicants for this role*.
85% of our interns leave and gain paid employment in a wide range of sectors.
Thomas Pocklington Trust is a national charity dedicated to delivering positive change for blind and partially sighted people.
For further information and details of how to apply, go to the Thomas Pocklington Trust website.
*This post has a Genuine Occupational Requirement that the successful applicant be a blind or partially sighted person in line with The Equality Act 2010.
Join our mailing list
If you would like to receive regular news and updates about our work, then you can sign up to our mailing list.