Eye Care Liaison Officer – Newark Hospital
Eye Care Liaison Officer

tags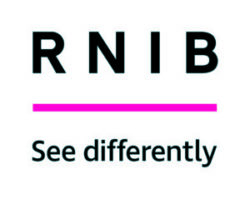 Closing date: Wednesday 18 January 2023
Location: Newark Hospital
Hours: 18 hours per week
Salary: £13,857 (£27,715 full time equivalent) per annum
Contract: Permanent
Interview date: To be confirmed
Eye Care Liaison Officer – Sherwood Forest NHS Trust
This role is based at Newark Hospital and provides support within the Hospital Trust.

RNIB is pleased to announce this exciting opportunity to join the East of England Eye Care Liaison Officer (ECLO) team as part of the RNIB Eye Care Support Service. This is a rewarding role providing the right individual the opportunity to make a difference on a daily basis.

In this role, you will be a vital member of the team working directly with people diagnosed with conditions causing sight loss. You will provide critical emotional support, information and guidance face to face within a hospital setting, in community locations, remotely and via digital platforms as required. Each day you will support people affected by sight loss to identify their needs, access information and make informed choices which enable and empower them to maintain their independence.

For more information on what it's like to be an ECLO, please follow the links below:

RNIB Lifechangers Appeal TV ad – YouTube

A Day in the Life of an ECLO – RNIB Website

Who We're Looking For

You will have proven experience of delivering information and advice services working directly with the people you are supporting as well as maintaining professional relationships.  Key to this role will be your excellent communication and relationship building skills with patients, clinicians and a wide range of cross sector partners.

You will have the ability to work in different hospital locations as required.

You must be able to work on your own initiative, have excellent organisational skills and be a confident user of multiple IT systems. To be successful in this role you must display impeccable record keeping skills.

What We Offer

In exchange we offer a competitive salary, a stimulating and supportive working environment and a benefits package including:

26 days holiday per year (plus bank holidays – pro rata), which increase with service
Monday to Friday working
Excellent pension schemes
RNIB Rewards – Our employee discounts platform gives you access to offers at over 800 in-store and online retailers
In-house training and development opportunities

As an RNIB ECLO, you will also complete the RNIB & City University 'Eye Clinic Support Studies' qualification: essential for the role, access to Clinical Supervision, peer support and the opportunity to support RNIB's priority of "no diagnosis without support".

How to Apply

Please click the link that takes you to our website, this will take you directly into our advert. By clicking 'apply online' you will be taken through our application process – all candidates are required to respond to the 6 questions in the application form. Candidates are required to upload their CV and a cover letter which tells us how you meet the skills, knowledge and experience for the role.

If you are having trouble applying online or would like more information, please contact us on recruitment@rnib.org.uk, or call us on 0207 391 2111.
Join our mailing list
If you would like to receive regular news and updates about our work, then you can sign up to our mailing list.