Community Support Worker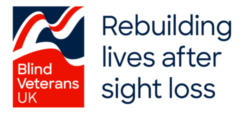 Closing date: Tuesday 12 April 2022
Location: Teesside (home based with regular travel)
Hours: 32 hours per week
Salary: Up to £27,849.97 (FTE £30,460.91)
Contract: Fixed Term, up to 12 months
The role of Community Support Worker includes assessing need for advice and information, rehabilitation and training, care support and financial assistance. Our aim is to work in conjunction with statutory and voluntary agencies to help our members (service users) maximise their independence.
We are looking for committed and resourceful individuals who will follow a rigorous case management process and adhere to safeguarding and risk management procedures, keeping a positive attitude and demonstrating a collaborative, resourceful and confidential approach. It is an autonomous role but you will be an integral member of a wider team.
The ideal applicant will have excellent organisational and communication skills, experience of using case management systems to record interventions and have a good understanding of how to maintain professional relationships with our members. Effective IT skills are essential including a good working knowledge of the MS Office suite and experience of using databases.
For further information and details on how to apply, please go to the Blind Veterans UK website.
Join our mailing list
If you would like to receive regular news and updates about our work, then you can sign up to our mailing list.