Chief Executive, Sight Life
CEO

tags

Chief Executive

tags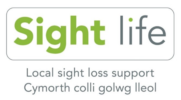 Closing date: Sunday 19 September 2021
Location: Cardiff - Jones Court
Salary: £50,000 to £55,000 per annum
We are at an exciting period of change presenting a career defining opportunity for either an experienced or aspiring Chief Executive to lead on the sustainability and strategic direction of the charity.
Sight Life, formerly Cardiff Institute for the Blind, is entering a new chapter in its long history in supporting blind and partially sighted people. Reviewing how we can best meet the future needs of people with sight loss in South Wales, we have mutually agreed to leave RNIB, enabling Sight Life to have a greater focus on local face to face services and for RNIB to continue its national focus. We will, though, continue to work closely with the RNIB as we did prior to the merger.
As Chief Executive, you will work closely with the Board of Trustees to develop the organisation's long-term strategy, business, and financial plans. You will provide effective leadership to management teams to deliver the organisation's aims and ensure long term financial security.
For more information, please visit the RNIB website.
Join our mailing list
If you would like to receive regular news and updates about our work, then you can sign up to our mailing list.