CEO, Galloway's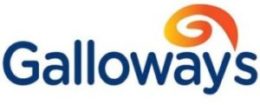 Closing date: Wednesday 17 November 2021
Location: Preston
Salary: c£65,000 + benefits
Galloway's is a local sight loss charity based in the North West of England. For over 150 years our mission has been to create positive change for blind and partially sighted people. We are currently in the process of implementing our new and exciting 3 year business plan as we re-design our organisation ensuring we continue to put blind and partially sighted people at the heart of everything we do.
Our current Chief Executive Stuart Clayton is stepping down after 9 successful years and we are now looking for his successor to take the organisation to its next phase of development, with ambition and drive. Our new Chief Executive has a major opportunity to shape and guide the future of the organisation and enable the charity to reach even more people affected by sight loss.
To find out more and to apply for the role, please visit the Berwick Partner website.
Join our mailing list
If you would like to receive regular news and updates about our work, then you can sign up to our mailing list.