RNIB takes part in the Third Sector podcast talking about the positive impact of collaboration in the sight loss sector
News

Buttle UK

tags

collaboration

tags

RNIB

tags

Third Sector

tags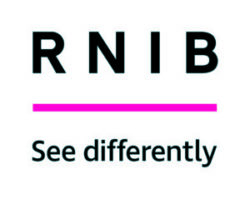 Lucinda and Russ are joined by Campbell Chalmers, Strategic Engagement Lead for the third sector at the RNIB and Joseph Howes, Chief Executive of the grant-making charity Buttle UK, to discuss how voluntary organisations can benefit from working together.
Campbell describes the need for persistence and maintaining focus on the desired outcome of a collaboration, along with other lessons from the RNIB's work with the sight loss sector during the pandemic. This has included changes in internal culture.
Joseph talks about Buttle's experience of joining groupings such as the End Child Poverty coalition. He stresses the importance of taking time to build trust between organisations and drive long term change.
The episode is now live – Building fruitful cross-charity collaborations – Third Sector. You can also listen on Apple Podcasts, Spotify etc.
Ends
Join our mailing list
If you would like to receive regular news and updates about our work, then you can sign up to our mailing list.