Business Development Lead vacancy at Visionary
News

Business Development Lead vacancy

tags

Visionary

tags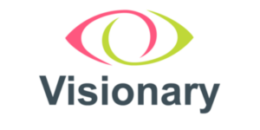 We are really excited to be recruiting a Business Development Lead to work alongside us!
This new post will generate income for Visionary and includes working with our members to look at joint opportunities to secure funds. In addition, the post holder will create and maintain an exciting and ever evolving package of member benefits that will attract and retain our fabulous members and partners.
The post holder will be confident in their own ability, secure in their knowledge but willing to learn more, resilient, curious, open to change, creative and innovative – with an eye for detail. The post holder should also have experience of building productive relationships, ideally in an income generation environment.
Go to our Vacancies page for more details.
Please share this vacancy with anyone you think would be interested or have a look yourself!
The closing date for applications is Friday 24 September, 5pm.
Join our mailing list
If you would like to receive regular news and updates about our work, then you can sign up to our mailing list.