British Blind Sport and their partners organise inclusive sports events across the UK for blind and partially sighted people
News

British Blind Sport

tags

Have a Go Day

tags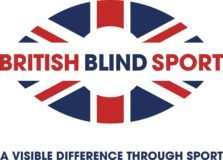 British Blind Sport (BBS) is thrilled to announce the launch of its annual 'Have a Go Day 2022' programme, which aims to encourage more blind and partially sighted people and their families to get active and participate in sport and physical activity. The events calendar has been finalised, with free activities planned throughout England, as well as a new event in Swansea, Wales. Anyone living with a visual impairment who wants to try adapted sports in a relaxed, friendly, and supportive environment is welcome to attend the events.
BBS Have a Go Days have been held successfully across the country since 2016, supporting blind and partially sighted people of all ages and abilities to get active.  Each event will include a variety of activities delivered alongside inclusive coaches and local activity providers. There will be opportunities to participate in sports such as goalball, football, boccia, tenpin, tennis, athletics, blind baseball, rugby, rowing and more. Each location's activities will be announced before the event. Have a Go Days will be held in
Gateshead on 13th March,
London on 3rd April,
Kent on 14th May,
Birmingham on 12th June,
Exeter on 18th June,
Swansea on 2nd July,
Leicester on 19th September,
Liverpool on 8th October and
York on 11th December.
In addition to trying new sports and meeting new people, BBS also encourages attendees to participate in sports regularly by directing them to local clubs and sporting facilities, allowing them to take the next steps toward leading an active lifestyle.
The events are always well attended and very popular. BBS encourages everyone, no matter their previous experience in sport, to come along. BBS has received the following feedback from previous Have a Go Day attendees:
"I had lots of fun. I was nervous at first, but I was made to feel welcome and everyone was friendly and helpful. I am hoping to take up one or two of the sports I tried today more regularly."
Participant, Have a Go Day Bristol
"I got to try out loads of sports that I haven't done before and sports I liked but didn't think I could do anymore because of my sight"
Participant, Have a Go Day York
"I found it amazing. The things I thought I couldn't do, I actually could. Especially the cycling, for the first time in 11 years I felt the wind on my face as we moved around the track. Golf was wonderful, as was the putting.  Really enjoyed the day and look forward to the next."
Participant, Have a Go Day Leicestershire
Registration is required prior to each event. Details for each event are available on the British Blind Sport website.
To watch a video about BBS Have a Go Days, visit YouTube website.
For more information on BBS Have a Go Days, please contact Philippa Bass, Participation Officer 07792 710 570 or email sportdevelopment@britishblindsport.org.uk
British Blind Sport are always grateful for the support of volunteers to help out at these events. If you can spare some time to help the attendees to enjoy the day fully, please get in touch.
Join our mailing list
If you would like to receive regular news and updates about our work, then you can sign up to our mailing list.