Vision Support Barrow & District celebrates 100 years of helping people with visual impairments
News

centenary

tags

Vision Support Barrow & District

tags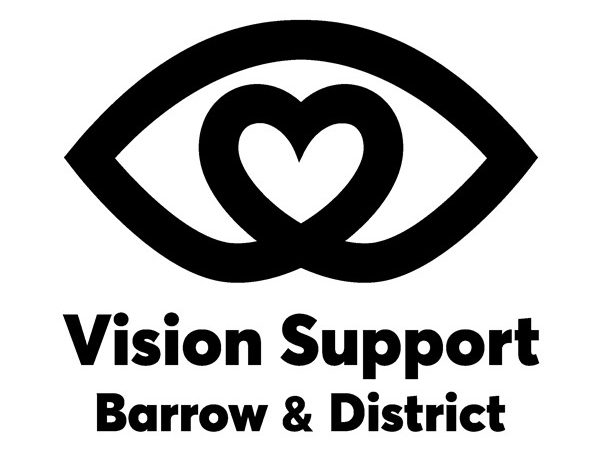 In 2023, Vision Support Barrow & District will celebrate it's 100th year of supporting people with visual impairments across South West Cumbria.
The charity provides specialist support and equipment at the Vision Support Centre on 67/69 Cavendish Street and helps people with visual impairments in their homes. The charity is also linked with Ostley House providing high quality care and accommodation to residents with visual impairments and dementia.
While talking about the charity's centenary their Chief Executive, Carl Hodge, said:
"It is fantastic that we are celebrating our 100th anniversary this year. Looking back, we have supported many people with visual impairments who live in the area."

"In the future, we will continue to provide specialist support from the Vision Support Centre and Ostley House Residential Home in Barrow, and with our Vision Support Team, which visits people in their own homes across South West Cumbria."

"We estimate that there are 3,000 people in our area that could benefit from the range of support we can offer them. As an independent charity, we are thankful for all the support local people give us."

Vision Support Barrow & District have some big plans to celebrate their centenary including a raffle with 100 prizes up for grabs.
Their Fundraising and Communications Officer, Caleb Staples, said:
"We're kicking off the new year with our 100 prizes raffle where our lucky winners could claim a whole host of prizes including a week away in Portugal."

"We really appreciate everyone who supports us, many of the prizes have been generously donated to us by a variety of local business and people."

The charity invites anyone who may be interested in volunteering, fundraising or learning more about their services to contact them. You can get in touch by calling 01229 440556, emailing info@vsbd.org.uk or by visiting the Vision Support Centre at 67/69 Cavendish Street.
About Us
At Vision Support Barrow and District, we work to enable and support people with visual impairments to lead independent lives. We do this by providing a wide range of services and practical support for them and their families across South West Cumbria.
Some events and fundraisers for 2023 include:
A 100-prize raffle where you could win a holiday to Portugal.
Super Day Out at Hawcoat Park Sports Club – Eventbrite ticket page (April 30th 2023, 10:00am to 5:00pm).
Stall at Barrow Market (April 12th 2023, 9:00am to 4:00pm)
Open day with Macular Society and Optelec UK at the Vision Support Centre (Wednesday 8th February 2023, 10:00am to 3:00pm)
Ends
Join our mailing list
If you would like to receive regular news and updates about our work, then you can sign up to our mailing list.