UK headed for pandemic vision crisis
News

Specsavers

tags

State of the UK's Eye Health 2021 report

tags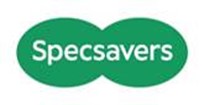 COVID could cost the economy £2.5 billion due to fewer eye tests and delayed treatment1
A NEW report paints a stark picture of the impact the Covid-19 pandemic has had on eye health in Britain – with experts warning of a 'ticking timebomb' and significant fallout for years to come.
The State of the UK's Eye Health 2021 report, commissioned by Specsavers in collaboration with leading eye health experts and charities, counts not only the additional financial burden now facing society but, more worryingly, the real cost to people's sight.
With more than 4.3 million fewer eye examinations provided (a 23% drop)2 and more than 235,0003 necessary eye hospital appointments missed or delayed throughout the pandemic, eye health experts are predicting a surge of referrals to ophthalmology services, which are already stretched. Early detection and management of eye conditions is vital so any delay could be detrimental.
The report* reveals:
Almost 3,000 people (2,986) are estimated to have lost their sight due to delayed identification and treatment of eye health conditions during the pandemic. Thousands more are at risk of permanent sight loss due to missed eye tests
The number of people being referred with suspected glaucoma fell by 43,000 during March to December 20204, of which 2,600 would have been for urgent treatment
It could take up to three years to clear the backlog of missed appointments with people waiting an additional 57.2 million days for eye surgery5
£2.5 billion is the estimated additional economic cost of sight loss and blindness due to the pandemic between 2021 and 2024
Giles Edmonds, Specsavers clinical services director, says:
"As comprehensive as this report is, we, along with our colleagues and partners throughout the eye health sector, suspect that these early findings are just the tip of the iceberg.

The pandemic meant that eye care services in the UK were withdrawn, reduced or restricted, and despite Specsavers being open for care throughout the pandemic, our stores alongside other high street opticians saw a drop of almost 25% in eye tests across the sector. This has led to a reduction in referrals and the treatment of serious, and sometimes symptomless, eye conditions that can lead to irreversible and permanent sight loss if not detected and managed in time. The eye health sector and the NHS has a ticking timebomb on its hands."
The report6 also revealed that referrals to ophthalmology services fell by 316,000 between March and December 2020, compared to the same period in 2019.
During this time, 10,820 fewer people were referred for wet age-related macular degeneration treatment and 6,133 people for diabetic retinopathy.
It also showed that ophthalmology outpatient attendances declined by 36% and day case procedures declined by 45%. This means an estimated 11,062 fewer NHS glaucoma follow-up treatments took place, 8,680 fewer patients received treatments for diabetic retinopathy and 6,313 people didn't receive their injections for wet AMD.
Professor Bernie Chang, President of The Royal College of Ophthalmologists, says:
"All organisations in the eye health sector recognise the need to work together, ensuring that pathways are led by the highest standards of clinical governance to benefit patients.

The vision statement from The Royal College of Ophthalmologists and The College of Optometrists sets out how primary and secondary care providers can continue to develop effective and innovative ways of delivering high quality patient care to reduce avoidable sight loss."
Giles Edmonds mirrors the sentiment for a more joined-up approach throughout the eye health sector to help tackle the problem of clearing the backlog of patients and reducing the burden on the NHS. He adds:
"Combined with community optometry, an aligned approach from the eye care sector is vital in ensuring efficiencies and clinical outcomes are improved all-round.

Now is the time to implement change, such as fast-tracking technology, that will help to secure long-term sustainability of patient-centred care. Our business has invested £45 million to bring world-class optical eye test technology, OCT7 , to 1,000 of our high street stores. This technology, previously only available in hospital ophthalmology departments, has transformed our evaluation of a customer's overall eye health."
And for people concerned about their eye health, the message is simple:
"Regular eye tests are so important,'
"If people have missed their appointment during the pandemic, I urge them to rebook. We are still adhering to strict safety precautions in our stores. As we look to focus on community optometry, we're ready to take on the challenge of tackling the backlog and feel positive about the future."
For more information about the State of the UK's Eye Health Report visit www.specsavers.co.uk/eye-health/state-of-the-uks-eye-health-2021 or to book an appointment visit www.specsavers.co.uk
*Specsavers commissioned Deloitte Access Economics to research the State of the UK's Eye Health Report 2021. Full methodology and additional sources used can be accessed in the report from page 28 www.specsavers.co.uk/eye-health/state-of-the-uks-eye-health-2021
Issued by tigerbond on behalf of Specsavers
For more information or to speak to a Specsavers expert please contact: E: NationalSpecsavers@tigerbond.com / T: 020 7053 6000
Cost breakdown for £2.5 billion is the total for: additional wait time at £2.3 billion, fewer eye tests at £75.7 million and delayed treatment at £125.7 million
Reduction in the number of eye tests delivered March to December 2020 compared to the same period in 2019.
235,000 necessary eye surgery appointments such as cataract were either missed or delayed in March to December2020 compared to the same period in 2019
Compared to same period in 2019
Deloitte Access Economics estimated an 11% uplift in resources to deal with the backlog. This will take three years to clear with people waiting an additional 57.2m days in aggregate
Based on research commissioned with Deloitte Access Economics alongside Freedom of Information data and insights from local vision charities, ophthalmologists and optometrists
Optical Coherence Tomography
Join our mailing list
If you would like to receive regular news and updates about our work, then you can sign up to our mailing list.