The Countdown Continues! 365 Days Until the 2023 IBSA World Games.
News

British Blind Sport

tags

IBSA World Games 2023

tags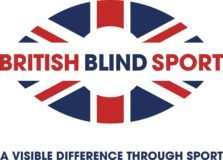 Today marks one year to go until the 2023 IBSA World Games. Following a successful joint bid to host the event from British Blind Sport, Birmingham City Council, Sport Birmingham, UK Sport and the University of Birmingham, the World Games is set to take place in venues across Birmingham and the wider region from 18th-27th August 2023. It is the largest high-level international event for blind and partially sighted athletes. Over 1,250 athletes will travel from across the world to compete in 11 different sports ranging from powerlifting, tennis and archery. Football (B1 men), goalball (men and women) and judo (men and women) events will also act as qualifying tournaments for the 2024 Paralympic Games in Paris. This will be the first time the Games have been held in the UK.
Almost 2 million people are living with sight loss in the UK. Of these, around 360,000 are registered as blind or partially sighted. Hosting the Games in Birmingham provides a unique opportunity to showcase blind and partially sighted sports to a global audience and to encourage those with sight loss to take part in sport. It will also build on the city's major events legacy following the success of the Commonwealth Games.
British Blind Sport is the national disability sports organisation that represents blind and partially sighted people in sport and physical activity. As an organisation, we're supporting the development of facilities for the event and regional legacy plans to help more people living with sight loss to participate in physical activity. We are confident that the 2023 World Games will accelerate our aspirations and contribute to our mission of empowering blind and partially sighted people to get active and enjoy sport, whether it is taking their first steps or securing talent pathways to encourage individuals to reach their full potential.
Sallie Barker, Chair of British Blind Sport, said:
"With just 365 days to go until the Games begin, British Blind Sport and the 2023 IBSA World Games organising committee have been working hard to ensure that the Games leave a lasting legacy. With world-class facilities in Birmingham and Wolverhampton, brilliant partners and passionate crowds, we look forward to giving the athletes and spectators a World Games to remember."
Alaina MacGregor, Chief Executive Officer at British Blind Sport, said:
"As Birmingham marks one year to go until the 2023 IBSA World Games, we're committed to maximising the impact of the Games at a grassroots level. We will be working closely with our partners at local, national and international levels to deliver the event, build the capacity of communities to deliver inclusive opportunities and create a lasting legacy. Bringing such a diverse range of sports together promises to be a truly inspiring event."
The 2023 Games are forecasted to attract over 1,700 athletes and support staff, 136 international officials and 400 volunteers. For more information go to the IBSA World Games website.
For more information on British Blind Sport, visit the British Blind Sport website.
Join our mailing list
If you would like to receive regular news and updates about our work, then you can sign up to our mailing list.