Sight loss group's festive trip to accessible panto performance
News

audio described panto

tags

Forth Valley Sensory Centre

tags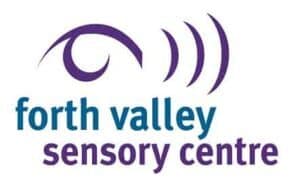 Members of a charity sight loss group attended a special accessible performance of a local Christmas pantomime.
Forth Valley Sensory Centre (FVSC) took 12 people who are either blind or have visual impairments to experience an audio-described performance of Maw Goose. Those attending the panto at Macrobert Arts Centre in Stirling were given headsets, allowing them to enjoy the show.
The group told how they were pleased to be out at the theatre and described the show as "hilarious" with a great atmosphere. One attendee said it was the first pantomime they'd been to in years, and another added that it was a "fun start" to the festive period.
In total, 25 people attended the panto including four volunteers and members of staff from FVSC. The group included the Centre's Sight Loss Ambassador Laura Cluxton who has been working to raise awareness of accessibility opportunities at different venues and attractions.
FVSC supports people who are blind, deaf, or have visual or hearing impairments in Falkirk, Stirling and Clackmannanshire.
"We were delighted to organise a festive trip to the panto for some of our Centre users. The performance we attended was audio-described, allowing those of us with sight loss to experience it. Some of the group commented on the quality of the headsets and audio-description at Macrobert Arts Centre. Having sight loss can be incredibly isolating, so having opportunities like this to get together and do something that many people take for granted was a great experience and really kicked off the countdown to Christmas."

Laura Cluxton
Join our mailing list
If you would like to receive regular news and updates about our work, then you can sign up to our mailing list.