RNIB's response to the Chancellor's Autumn Statement
News

Autumn Statement

tags

RNIB

tags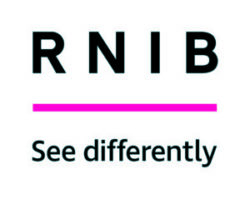 RNIB are pleased to hear the Chancellor Jeremy Hunt has recommitted to raising benefits by 10.1% in line with inflation, following sustained pressure from campaigners and MPs. This news will bring relief to blind and partially sighted people across the UK.
Sophie Dodgeon, RNIB Head of Policy and Public Affairs, said:
"Blind and partially sighted people will feel relieved to hear that the Chancellor has committed to raising benefits in line with inflation in April, but this should never have been in doubt. Additional support must be provided urgently for people with sight loss above the means-test for benefits. The uprating of benefits must be brought in before the Winter to avoid unnecessary hardship as prices continue to soar.

People with sight loss are also twice as likely to live in a household that has a total income of £1,500 a month or less and from Spring that group will be spending upwards of 16 per cent of their income on energy which will be challenging for many.

Hundreds of people have told us about the crippling costs that are causing extreme worry and anxiety. The increase to the energy price cap from April will fix prices at a rate too high for many blind and partially sighted people to bear.

Blind and partially sighted people are already telling us that they are using less energy to save money, reducing the use of lighting, which is vital to navigating their homes safely, and reducing the use of assistive technologies, which support everyday life and independent living.

While we welcome the new £900 payment for people on means tested benefits, the new £150 payment for people on disability benefits isn't enough to meet the extra costs that people with sight loss face – working out at just £2.88 per week over a year.

To exacerbate worries, some blind and partially sighted people will this year no longer be eligible for the Warm Home Discount either."
Join our mailing list
If you would like to receive regular news and updates about our work, then you can sign up to our mailing list.