RNIB launches 'Blind Voters Count' campaign
News

Elections Bill

tags

RNIB

tags

vote

tags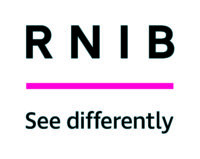 Would you trust a stranger to vote on your behalf?
150 years after the right to vote in secret was enshrined in law, many blind and partially sighted people still have to share their vote with someone they don't know.
And now the Elections Bill, which is a proposed law going through Parliament, would take away the guarantee of a vote "without any assistance" for voters with sight loss. It's crucial we stop this.
If you believe #BlindVotersCount, add your name to RNIB's petition and share it widely with family and friends. Together we can keep our right to a secret vote.
Add your name now to RNIB's #BlindVotersCount petition (opens RNIB website).
Join our mailing list
If you would like to receive regular news and updates about our work, then you can sign up to our mailing list.