New Free Offer Data Package Giveaway
News

mobile data package

tags

technology

tags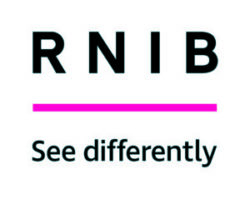 RNIB are working with the UK Online Centres' National Databank to giveaway an initial 600, six-month data packages as part of efforts to support blind and partially sighted people to access mobile data and stay connected, particularly throughout the cost-of-living crisis.
Whilst the data packages offer is not limited to those on means tested benefit, the offer is intended to support those who are experiencing 'Data Poverty' defined as; individuals, households or communities who cannot afford sufficient, private and secure mobile or broadband data to meet their essential needs. Please visit Free mobile data packages | RNIB.
To receive a data package from RNIB, individuals must meet the following criteria:
Be blind or partially sighted
Be a UK resident
Be over 18 years of age
Have a smart phone, or sim enabled tablet, necessary to make use of the data
Be for their own personal use
One data package per customer
Data packages are offered on a first come first serve basis. Individuals can email RNIB or call the RNIB Helpline on 0303 123 9999.
Join our mailing list
If you would like to receive regular news and updates about our work, then you can sign up to our mailing list.