London Vision transitions back to Thomas Pocklington Trust
News

London Vision

tags

Thomas Pocklington Trust

tags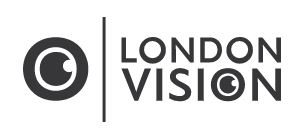 London Vision's (LV) Board met on October 28, 2022. At this meeting the Board concluded that, in spite of good progress in several areas in the development and delivery of services to its blind and partially sighted constituents, the 'partially outsourced operating model' (where staff were still employed by Thomas Pocklington Trust (TPT) and seconded to LV) was not effective.  These structural issues meant LV could not operate effectively in a completely autonomous, independent manner. This position would not change until London Vision became fully and independently funded.
The conclusion was that the services could be more efficiently and effectively provided by TPT directly.  London Vision's Board therefore took the decision to transition the charity back inhouse to TPT as soon as practicable.
All four remaining members of staff have returned to TPT and in the most part, work is continuing under TPT.
Ends
Join our mailing list
If you would like to receive regular news and updates about our work, then you can sign up to our mailing list.