Launch of Take on 250 resources
News

Fundraisers Forum

tags

Fundraising

tags

Take on 25

tags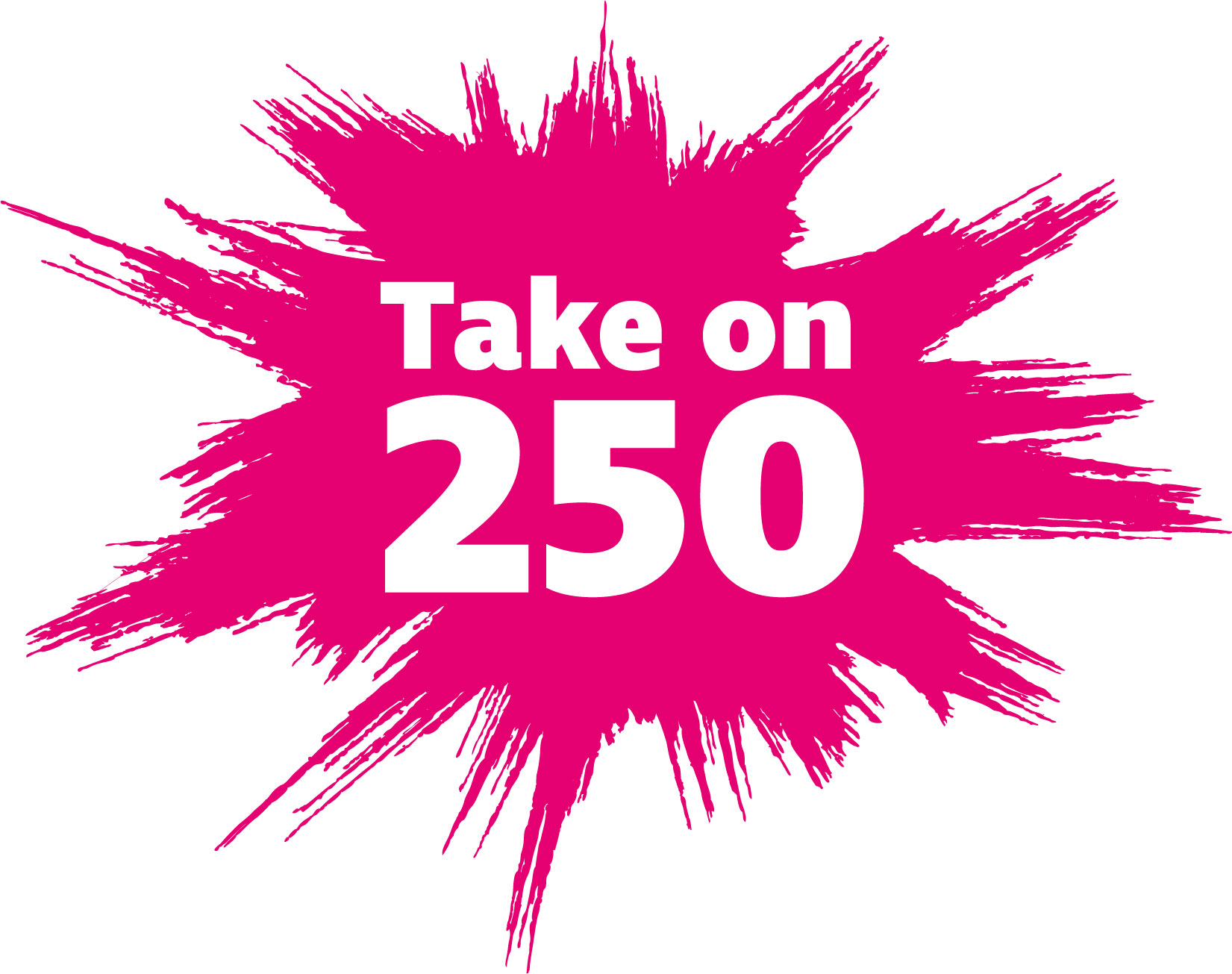 We're so excited to announce the Visionary Fundraisers Forum's second joint fundraising challenge for sight loss charities, "Take on 250" which begins in January 2023!
In today's Visionary Fundraiser's Forum (7 July 2022), the Take on 250 working group share the "Take on 250" challenge resource package (see below) which include fantastic free resources donated by our partners, RNIB and additional supporting resources developed by Walthew House, Kent Association for the Blind, Seescape and the Vision Foundation – massive thanks to everyone who has supported this! Feel free to adapt these resources for your own use.
By getting these to you early we hope you can plan your campaign, save time and money by using the toolkit and benefit from using a strong and unified fundraising message. You can tailor the resource to your own organisation and brand them as your own – this is an off the shelf campaign ready for you to use.
Good luck!
Please email Sarah Halliwell at Visionary to say if you are planning to take part in the Take on 250 fundraiser.
Register here to receive the Take on 250 Resource pack (opens Google forms) which includes the following:
2 x posters -editable to include your own logo
Take on 250 logo
How to branding notes – support you make your own
Press release template – to save you time – also editable
Stewardship email – also editable but to save you time
FAQ for participants – editable to make bespoke to your own area – support participants to fundraise for you
Fundraising ideas – a huge list completed by the Visionary Fundraisers Forum – to help you inspire others to fundraise!
250 stat info – background to where this figure came from
Brand guidelines and notes
Join our mailing list
If you would like to receive regular news and updates about our work, then you can sign up to our mailing list.