Keratoconus Group Tenth Conference, 24 September 2022
News

Keratoconus Group conference

tags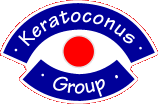 The Keratoconus Group tenth conference will be hybrid event and live-streamed for the first time. You can attend the conference at the Moorfields Education Hub in London or log in from home on 24 September 2022. There will be a variety of presentations – researchers and clinicians talking about the latest finding, optometrists suggesting practical solutions, and KC Group members talking about their experience of the condition, including the impact of the pandemic. And, just as important, an opportunity to meet and chat with lots of other people with KC during the lunch break and in the question and answer sessions throughout the day. So whether you're a longstanding member or new to the Keratoconus Group, someone with keratoconus, or a health professional, do join in.
Further details of the Keratoconus Group Tenth Conference and programme can be found on the Keratoconus Group website.
Join our mailing list
If you would like to receive regular news and updates about our work, then you can sign up to our mailing list.