Interim research raises concern around motor development in young people with vision impairment linked to participation in sports and physical activity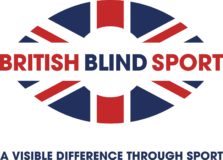 Physical activity was found to be a significant predictor of wellbeing yet more than 90% of vision impaired children and young people spend their free time on sedentary activity. These are just two headline findings to come out of an interim research report from British Blind Sport, Thomas Pocklington Trust, and the University of Central Lancashire.
The research examines motor competence in children and young people with a visual impairment. It looks to understand the sport and physical activity habits of children with visual impairments, as well as identify any gaps in physical development and or motor competence in comparison with their sighted peers. The study also looks at how participation in sport and physical activity affects the mental and social wellbeing of young people with visual impairments.
Alaina MacGregor, Chief Executive of British Blind Sport, said:
"We are pleased to have been working in partnership with Thomas Pocklington Trust and the University of Central Lancashire on this important piece of research. The findings offer a unique insight and highlight the barriers to participation faced by many young children living with a visual impairment. Sport and physical activity have been proven as a powerful tool in improving people's lives. The outcomes of this report will assist us and many of our stakeholders to develop services supporting early intervention and help remove obstacles to participation at a vital stage for physical development in a child's life.  The research demonstrates the need to raise awareness and ensure that all young people with sight loss have access to physical education opportunities that help them to develop motor skills, get active and lead healthier and happier lives."
Charles Colquhoun, Chief Executive at Thomas Pocklington Trust, said:
"Since sport and physical activity are so closely linked to motor competence development in young people we were keen to support this work.  We believe every child should have the same opportunities to participate in physical activity and we were particularly interested in the findings related to participation in schools.  We appreciate this is just the interim report but the headline findings already raise a number of key issues and recommendations."
Dr Jessica Macbeth, a researcher on the project, said:
"This project with British Blind Sport and Thomas Pocklington Trust has enabled the University of Central Lancashire to utilise our expertise conducting research with visually impaired individuals, in this instance focussing on children and young people. The study is the first of its kind in the UK and will provide much-needed insight to inform key stakeholders about the needs and experiences of this age group. In doing so, we hope the research will contribute to the development of opportunities that enables more visually impaired children to engage in sport and physical activity and that leads to improved lifelong participation amongst individuals with visual impairment. We look forward to completing the motor competence testing and sharing the findings of the whole project in the coming months."
'The Exploration of Motor Competence in Children and Young People with Visual Impairment' was an independent study that utilised multiple methods, including quantitative and qualitative data in the form of motor competence testing, questionnaires, and interviews. Participants included children and young people with visual impairments, their parents or carers, and a range of key stakeholders. Due to the Covid-19 pandemic, the motor competence testing element of the research was postponed until it was safe to resume face-to-face research. The interim report summarises the research findings to date. We will be conducting further analyses and report additional, potentially more meaningful, findings and results in due course.
Headline findings
Physical activity was found to be a significant predictor of wellbeing
CYP-VI reported spending 91% of their free-time involved in sedentary activity.
Physical education lessons are where most CYP-VI reported being most physically active and education settings offer the best environment for engaging and supporting CYP-VI to become more physically active
Schools are the most critical sites for motor competence development.
There was more concern around engagement in PE lessons amongst families and industry professionals during Key Stages 2, 3 and 4 compared Key Stage 1.
You can read the summary of 'The Exploration of Motor Competence in Children and Young People with Visual Impairment' interim report (opens PDF).
The full report is available to download via the British Blind Sport website.
For more information on the study or findings, please contact: alex@britishblindsport.org.uk or phone 01926 424247
NOTES TO EDITORS
About British Blind Sport
Based in Leamington Spa, British Blind Sport is the national disability sport organisation that represents visually impaired people in sport across the UK. The charity helps blind and partially sighted people get active and play sport. Sport and recreational activities can enhance the lives of people with visual impairments, by improving their health and increasing their social interaction. We encourage adults and children to participate in activities at all levels, from grassroots to the Paralympic Games.
About Thomas Pocklington Trust
Thomas Pocklington Trust is a national charity dedicated to enabling and empowering blind and partially sighted people of all ages to live the life they want to lead. It is committed to increasing awareness and understanding of their needs and aspirations, to working with partners and to developing and implementing services which meet these needs to increase independence and improve lives. These include:
Acting as an advocate and positive change agent for blind and partially sighted people.
Creating opportunities for blind and partially sighted people seeking employment.
Enabling opportunities and supporting blind and partially sighted people whilst in and entering education.
Facilitating the voice and encouraging self-determination of blind and partially sighted people.
Being an effective partner and grant funder based on its knowledge of the sector.
Join our mailing list
If you would like to receive regular news and updates about our work, then you can sign up to our mailing list.