IBSA World Games 2023 are on the way to Birmingham
News

British Blind Sport

tags

IBSA World Games 2023

tags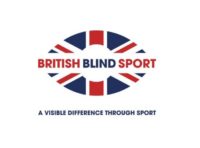 The international games for blind and partially sighted athletes will take place in the second city in August 2023
On 27April, the countdown to the 2023 International Blind Sport Federation (IBSA) World Games, a multi-sport event for blind and partially sighted athletes, has officially begun in Birmingham, ahead of next summer's event.
Following a successful joint bid to host the event from British Blind Sport, Birmingham City Council, Sport Birmingham, UK Sport, and the University of Birmingham, the World Games will take place in venues across Birmingham and the wider region from 18-27 August 2023.
The launch event on 27 April took place at The University of Birmingham's iconic Bramall Building, and saw Games' organisers, GB athletes, local and international partners, and organisations, gathered to mark the occasion and officially start the countdown to the Games. Newly appointed IBSA President, Sandro di Girolamo spoke at the launch having travelled from Italy to mark the occasion.
The launch was compered by Tim Reddish OBE (former Paralympic swimmer and former Chairman of the British Paralympic Association and International Paralympic Committee Board member); and David Clarke, (COO of the Royal National Institute of Blind People (RNIB) and former blind football Paralympian), who announced the RNIB as the Games Lead Sponsor in a major boost for organisers.
Team GB's blind and partially sighted athletes took centre stage, including Tokyo paralympic gold medallists, Lora and Neil Fachie (cycling), and Chris Skelley (Judo), who spoke about the opportunities that a home World Games provided for their sports and for blind and partially sighted athletes.
Following the official launch, guests moved through to the Great Hall and were given the chance to meet partially sighted athletes from Goalball, Judo, Football and Shooting, whilst learning about the University's extensive research into sight loss.
The Games will see over 1,250 blind and partially sighted athletes travel from across the world to compete in 11 different sports ranging from powerlifting, tennis, and archery. Football (B1 Men), Goalball (Men and Women) and Judo (Men and Women) events will also act as qualifying tournaments for the 2024 Paralympic Games in Paris.
Sallie Barker, Chair of British Blind Sport, said:
"We are so excited that the countdown to the Games has officially begun. Today's launch was a wonderful opportunity to introduce the blind and partially sighted sporting world to Birmingham and the wider region and we can't wait to welcome athletes from all over the world to the second city next summer."
Pro Vice Chancellor, Professor David Adams at University of Birmingham said:
 "We were incredibly proud to be part of the winning bid to host the Games in Birmingham with our University providing the Games Village and many sports facilities. The University is committed to significant research into sight loss, and we are proud to have over 60 visually impaired students studying at the University."
Councillor Ian Ward, Leader of Birmingham City Council and Chairman of the Games Stakeholder Board, said:
 "The next couple of years are huge for Birmingham and we're so excited that the IBSA World Games are part of our sporting calendar. There are 30,000 people in Birmingham that are currently registered as visually impaired and we're proud to be able to represent them and the wider community as the Games arrive next August, we can't wait to give athletes from all over the world a big, Birmingham welcome."
Esther Britten, Head of Major Events at UK Sport, said:
 "We are delighted that Birmingham will host the IBSA World Games in 2023. As part of our new ten-year strategic plan, and following the incredible performance of ParalympicsGB in Tokyo last summer, we have set out for the UK to host the biggest events in the global disability sport calendar. With the support of The National Lottery and Government, the UK has built a global reputation as a first-class destination for the biggest sporting occasions. We look forward to working with British Blind Sport, Birmingham City Council, Sport Birmingham and the University of Birmingham, to deliver an event that drive significant social and economic benefits for everyone involved, especially those with sight loss."
David Clarke, RNIB Chief Operating Officer and record goalscoring Paralympics GB footballer said:
"I am delighted that RNIB is the Games Lead Sponsor which will showcase and highlight the talents and skills of athletes who are blind or partially sighted from all over the globe here in Birmingham. Sport has played a massive part in my life and to compete at the highest level, and on home soil, is something I was lucky enough to do. I am sure the athletes will savour the opportunity and produce some memorable performances to wow the public packing out the venues. There are many sports that people wrongly think blind and partially sighted people are unable to participate in and hopefully the Games will challenge these misconceptions. It is my sincere hope that this global event will encourage more people with sight loss to get involved in sport as well as encouraging sports providers to take proactive steps to be welcoming and inclusive."
Join our mailing list
If you would like to receive regular news and updates about our work, then you can sign up to our mailing list.