Getting into Libraries!
News

library

tags

RNIB

tags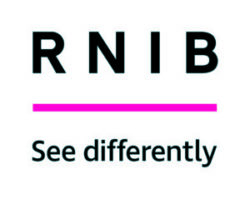 To branch out and reach more blind and partially sighted people in local communities, the RNIB have recruited a new Library Engagement Manager, whose main role is to liaise with all the public libraries in the UK, so that they have the tools and resources to be able to provide the best possible customer service, support, and advice for blind and partially sighted patrons.
Since libraries are vital community hubs which thousands of disabled and vulnerable people use, we want to make sure we can reach as many blind and partially sighted people as possible through an effective and mutually beneficial partnership with the public library service.
There is a huge plethora of advantages of working with public libraries including:
They are already hugely invested in blind and partially sighted people's needs through the 6 UK wide library universal offers, one of which is the "Vision and Print Impaired People's Promise".
They are very keen to close the gap on the digital divide and we already have some wonderful examples all over the country of "tech hubs" that have been set up, with libraries very keen to have their space used for this.
Libraries have an excellent volunteer base, that can be very advantageous with facilitating and setting up groups, and also providing more volunteer opportunities for local blind and partially sighted people.
Libraries often have community rooms that they will gladly hire out for a very small fee, or even free to charities. These can be used for local group meet ups, courses and 1:1 sessions.
There are just over 3,500 physical library buildings in the UK! The potential really is endless.
An example of a wonderful collaboration with libraries has been our tech hubs which are run by RNIB volunteers, but could be any volunteer from a sight loss group, in a community space to help breach the digital divide specifically for blind and partially sighted people.
If you would like to work more closely with the RNIB to work with the library in your local area, please email Lara Marshall.
Join our mailing list
If you would like to receive regular news and updates about our work, then you can sign up to our mailing list.