Change the Game: See My Voice to Host Inclusive Youth Volunteering Conference
News

British Blind Sport

tags

Inclusive Youth Volunteering Conference

tags

See My Voice project

tags

Sport Birmingham

tags

UK Deaf Sport

tags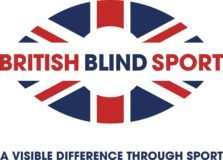 British Blind Sport, UK Deaf Sport and Sport Birmingham will host an Inclusive Youth Volunteering Conference to celebrate the success of the See My Voice project and support more organisations to adopt inclusive volunteering practices. This unique event will take place on 25 October 2022 from 9:30am to 5pm at the Edgbaston Park Hotel and Conference Centre in Birmingham. It is free and open to all organisations that want to encourage more young volunteers into the sport and physical activity sector.
The conference will share knowledge and insights gained from See My Voice over the past year and shed light on addressing inequalities and improving volunteer experiences. The event will be supported by the project's Young Leaders, drawing on their personal experiences to explore issues, including inequality and the barriers faced by young disabled people who want to volunteer in sport and physical activity. They will also facilitate discussions focused on solutions and positive change to help organisations understand how they can diversify their workforce and shape activities to become more inclusive.
Workshops will be delivered by all partner organisations, British Blind Sport, Sport Birmingham, UK Deaf Sport, as well as clubs that hosted young volunteers, to discuss the impact of the project and how organisations can overcome barriers to support more young volunteers with a disability.
In addition, British Blind Sport will be showcasing its new toolkit, which is designed to help organisations make their volunteer programmes more accessible including suggestions and advice on how to improve the application process, communications, volunteering roles, safeguarding and other aspects within an organisation. Each conference attendee will receive free access to British Blind Sport and UK Coaching's 'Coaching People with a Visual Impairment' course, normally £16.99.
Alaina MacGregor, CEO of British Blind Sport said,
"We are delighted to be hosting the Inclusive Youth Volunteering Conference with our partners UK Deaf Sport and Sport Birmingham as part of the 'scaling up' of the See My Voice project. We are excited to share our Young Leaders' experiences and provide insight into inclusive volunteering with the wider sector to promote change and inclusivity. We want to make it easier for young people with disabilities to volunteer and are confident that this conference will give organisations the tools they need to diversify their workforce."
Joanne Cholerton, CEO of UK Deaf Sport said,
"After a successful year of delivering the See My Voice Project, UK Deaf Sport is delighted to be a part of the SMV Inclusive Youth Volunteering Conference alongside our partners British Blind Sport and Sport Birmingham. We are looking forward to celebrating the success of our Young Leaders who took part in the See My Voice Project and learning from their experiences. It's crucial that their volunteer experiences give us insight and expertise we can communicate to the larger sector in order to promote inclusivity-related change and development. This is a great opportunity to reflect on the learning from the past year and look forward to how we can support more young people with disabilities to volunteer moving forward."
Nikki English, Workforce Manager at Sport Birmingham said,
"Sport Birmingham are looking forward to working alongside British Blind Sport and UK Deaf Sport on the Inclusive Youth Volunteering Conference and sharing our positive experiences and learning from our involvement in the See My Voice Project."
The See My Voice programme enables young people with disabilities to achieve leadership skills through volunteering. Since its inception in 2018, the programme has supported 194 disabled young people to contribute over 3110 hours (444 working days) of their time to help facilitate sports clubs, events, and organisations across the UK. The programme was selected by Sport England as one of only five organisations to 'scale up' their project. BBS has been collaborating with UK Deaf Sport and Sport Birmingham to empower more young people with other impairments and influence organisations that provide volunteer opportunities to adopt more inclusive practices, with the goal of making disability inclusion the norm in the sports sector and beyond.
The conference is free, and places will be offered on a first-come, first-served basis. The See My Voice partners encourage organisations to attend in person, however, some remote access will be possible. To register your interest, please visit the British Blind Sport website.
For more information, please email Melanie Piper, See My Voice Lead Officer.
Join our mailing list
If you would like to receive regular news and updates about our work, then you can sign up to our mailing list.