British Blind Sport's 2021 Impact Report focuses on recovery, reflection and driving change
News

British Blind Sport 2021 Impact Report

tags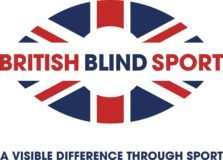 British Blind Sport (BBS) is delighted to share its annual impact report, which examines how the ongoing pandemic has affected service users' levels of physical activity in 2021. The report includes an overview of BBS's projects, partnership initiatives and how the charity plans to support more blind and partially sighted people through sport and physical activity in the coming year.
Research shows that blind and partially sighted people are twice as likely to be inactive than people without sight loss. BBS's annual survey revealed that 60% of its members believe that the pandemic had a negative impact on their physical activity levels in 2021. However, 45% felt that the Covid-19 restrictions increased their desire to be more fit and active in the future. Much of the charity's work has been focused on recovery, reflection and driving change, supporting organisations to deliver an inclusive response to COVID-19. It has been more important than ever to work collaboratively to support as many blind and partially sighted people as possible to be active, get involved in their community and improve their physical and mental wellbeing.
Alaina MacGregor, BBS Chief Executive Officer said,
"We are excited to publish our 2021 Impact Report, which reflects the hard work that everyone in the charity has put in over the last year and shares data and stories from some of the people whose wellbeing we have been able to support. BBS continues to be passionate about making a visible difference through sport and this runs through all we do. By collaborating with our valued partners, we have strengthened community connections, encouraged inclusive practices and provided leadership opportunities for young blind and partially sighted people. We were delighted to be able to return to in-person events in 2021, and will continue to develop projects and partnerships to increase opportunities for blind and partially sighted people to participate in sport and physical activity."
BBS has enabled over 100,000 blind and partially sighted people to experience and participate in sport since its inception in 1975 and is the leading national disability sports organisation representing blind and partially sighted people living in the UK. BBS is proud to share its achievements and would like to thank those who have worked with the charity in 2021 and supported its vision of empowering all blind and partially sighted people to be active and enjoy sport.
The report is available to view and download via the BBS website.
For more information on BBS or its impact, please email Alex or phone 01926 424247.
Join our mailing list
If you would like to receive regular news and updates about our work, then you can sign up to our mailing list.