Blind veterans helping design charity's new building
News

Blind Veterans UK

tags

building design

tags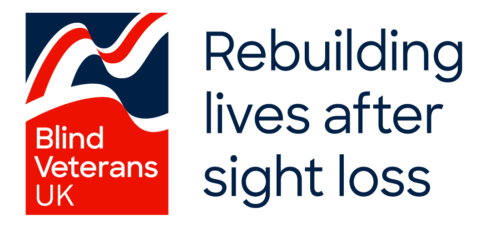 It was recently announced that Blind Veterans UK will be moving to a new south coast home in Rustington, West Sussex after leaving they their iconic, but now unsuitable, centre in Ovingdean, East Sussex.
Chief Executive of Blind Veterans UK, Major General (Rtd) Nick Caplin CB said,
"We are very excited to be making the short trip along the Sussex coast and moving to our new Rustington home. The blind veteran population we support today is very different to that of the 1930s, when our Ovingdean centre opened, and the average age of the veterans we support now is 87. Moving to this new building will mean we can offer different services, that far better suit their needs and the needs of future blind veterans."

Lesley Garven, Blind Veterans UK Brighton Centre Manager, said,
"Although it will be a sad day when we finally close the doors in Ovingdean for the last time, we have the excitement of moving to our new home. Many great memories have been made over the last 83 years and we look forward to making many more in Rustington. We are very much in the design process now and the really exciting thing is that we will be working very closely with a group of blind veterans who are making up our beneficiary design group. Their expertise and input will be invaluable to make sure our new centre will be the best it can be."

A group of blind veterans have been brought together to consult from the beginning on the new centre and what needs to be considered in the design and build.
Some of this group made a recent visit to the site and had a tour of the main building, the other buildings that surround it, and the seafront that it sits just behind.
One of these was blind veteran Alan. In normal times, Alan is a regular user of the Brighton Centre and lives locally. He is also the Working Age Member representative for Sussex and said,
"The building itself is a lot more compact and all on one level which is a bonus for Members with reduced mobility."
Alan raised the issue of travel to and from the centre and this will be something that needs to be planned and addressed, particularly working with the local community.
Sue is also a Member of the group and, as a Guide Dog owner, is particularly concerned with ensuring the centre is best set up for her and others with assistance dogs.
Terry lives in Sussex and has an engineering background. He came away from the visit saying,
"There is a lot more space than I thought there was going to be. The good thing about the space is that it's also very adaptable. It's going to be a big job but there's huge potential for us.  I'll be trying to input on practical elements that will make it easier for Members when using the centre, symmetry is very important for those of us with a vision impairment. I'll also chip in on other areas in the broader design. I've suggested we look into ground source heat pump that could heat the whole building." 

Although initially founded to support those blinded in conflict, Blind Veterans UK now supports veterans regardless of when they served or how they lost their sight. The vast majority of the over 4,000 veterans currently supported have lost their sight due to age-related conditions such as macular degeneration.
You can keep updated on Blind Veterans UK and the progress of the move on the Blind Veterans UK website.
Join our mailing list
If you would like to receive regular news and updates about our work, then you can sign up to our mailing list.