Bayer at Visionary Annual Conference 2022: Future Proof
Bayer at Visionary Annual Conference 2022: Future Proof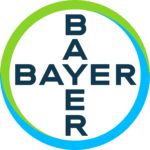 Bayer is delighted to be a sponsor of Visionary's Annual Conference 2022. We'd love to speak with you while we're there. Please see below who is attending from Bayer and our contact details.
Joanne Bennett – Healthcare Partnership Manager (joanne.bennett@bayer.com)
I work in Bayer's Healthcare Partnership team, facilitating partnerships and collaborative working between Bayer, NHS organisations and others. I have a particular interest in improving services for people with wet age-related macular degeneration (wet AMD) and diabetic macular oedema (DMO).
My main area is North West England, but you can speak to me about ideas anywhere in the UK.
Will Highfield – Senior Healthcare Government Affairs Manager (will.highfield@bayer.com)
I work in Bayer's Government Affairs and Patient Engagement team, engaging policymakers in the Government and NHS, and most importantly, patient organisations. I'm also interested in national level campaigns to make sure eye disease is high on the political agenda, so if that sounds interesting, please do get in touch.
Katie Straw – Medical Science Liaison (katie.straw@bayer.com)
I work in Bayer's Medical Affairs team, where I support health professionals with scientific information on request and assist with providing non-promotional information to people living with macular conditions such as age-related macular degeneration or diabetic macular oedema.
Bayer produces a number of non-promotional materials designed to be of interest to people with macular conditions, and their families, to inform and also to entertain. Most of our materials come in accessible formats such as large print, podcasts and online materials, so please come along to have a chat and find out more.
Join our mailing list
If you would like to receive regular news and updates about our work, then you can sign up to our mailing list.