Audible Only Computer Game Research – Lancaster University
News

Gaming

tags

Lancaster University

tags

research

tags

Sight Advice South Lakes

tags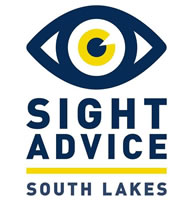 Lancaster University and Sight Advice South Lakes have partnered up to look at researching an audible only (no visual graphics), computer game. The research will run from  March 2022 till July 2022.
The initial aims will be to test particular sounds and controls in an audio game with people who have a visual impairment of any level. You do not need to be registered Sight Impaired or Severely Sight Impaired. Therefore we are looking for volunteers who are visually impaired to participate in this ground breaking research. You do not have to be experienced in  gaming, just interested in taking part in the research. This research is in an early stage, so the initial game will be very simple.
Although the research team is based in Cumbria and Lancashire, you can be from any part of the country to participate. The commitment we are looking for from people who wish to volunteer will include the following.
Attendance at 2 Zoom Meetings. (First one is 6 April at 11.00 second one 13 April at 11.00 details below).
Attendance at 2 all day workshops testing software.  This will be held in another part of the country. (Possibly Manchester/Birmingham/London). To be arranged. Contribution to travel expenses will be paid to all volunteers.
Possible interviews with volunteers re thoughts and ideas around an audible only game.
Thoughts and experience of the volunteers about any games you will be testing.
At this stage we are looking for people to attend the first Zoom meeting on Wednesday  6 April at 11.00 AM so people can get a better idea of the project. Details below.
Topic: Audio Game Research  Lancaster University
Time: 6 April 2022, 11:00 AM
Join Zoom Meeting,

Meeting ID: 458 043 7872.

You can also dial in free via landline (mobile telephones may not be free) Telephone  0203 481 5237 Meeting ID is 458 043 7872
More explanation will be given at the first Zoom meeting. People can decide if they want commit to the full project after that.
If interested or just curious, please just turn up to the first Zoom meeting, and if still interested then attend a longer Zoom meeting the following week Wednesday 13 April, same time 11.00 AM and same Zoom joining details, Meeting ID: 458 043 7872, telephone 0203 481 5237.
Thanks, hope to see you on 6 April!
Tim Ward, Assistive Technology Co-ordinator Sight Advice South Lakes
Dr. David Green, Researcher, Lancaster University
Zach Mason, PhD  Researcher Lancaster University
Join our mailing list
If you would like to receive regular news and updates about our work, then you can sign up to our mailing list.